Dear Parents and Guardians,
Thank you for coming out to our Vaisakhi Assembly and for supporting our Heritage Fair. We would like to thank Mme Jassal and Ms. Arjun for the hard work for these events.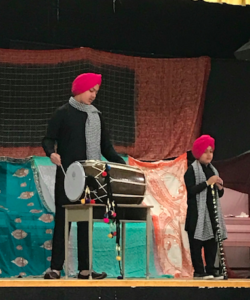 FRENCH CAMPS!
Yearbooks are now available through lunch ordering website! These make a great keepsake. Get your orders in quick!
Upcoming dates to remember:
ORDERING FOR SPRING 2018 (April, May and June) will be open TUESDAY, APRIL 3rd until midnight, THURSDAY, APRIL 19th.
Neufeld Farms PAC Fundraiser – all orders complete with full payment
                        due on or before THURSDAY, APRIL 19th.
      All products to be delivered on Monday, April 30th @ 3pm at the school
Popcorn Sales:
Friday, April 13th
Friday, May 11th
Friday, June 8th
Hot Lunch Days:
Friday, April 27th – Sushi / Samosas
Friday, May 25 – White Spot
Friday, June 15th – SPORTS DAY – Fresh Slice Pizza
April 19
In anticipation of Earth Day we are asking students to wear green to school on Thursday, April 19th. We are also encouraging parents to help students pack a litterless lunch that day. There are many ways a litterless lunch can be put together, but our hope is to avoid wrappers and packaging for that day.
Have a great week!
 
Sincerely,
Mark Douangchanh
Monday, April 16 – Performance Assembly, Tap Co at approx 9:00am
Tuesday, April 17 – Div. 1 field trip
Wednesday, April 18 – Starting with Stories at 2pm
Thursday, April 19 – PREVIEWS GO HOME
Thursday, April 19 – GREEN DAY/LITTERLESS LUNCH DAY
Thursday, April 19 – Mobile Dairy
Thursday, April 19 – Pottery Session B Gr. 3-6
Friday, April 20 – PRO D DAY
Monday, April 23 – Grade 6 Immunization Shots
Wednesday, April 25 – Starting with Stories at 2pm
Thursday, April 26 – Pottery Session B Gr. 3-6
Friday, April 27 – Regional Heritage Fair (More info to come)
Friday, April 27 – PAC Special Lunch – Sushi