Thank you to those who caught my errors in the last announcements that were sent out on Thursday. It was really appreciated.
Reminder that Thursday, Dec 21 will be Red and Green Day. Please encourage your kids to wear Red or Green or both Red and Green.
SPIRIT WEAR SHOULD BE COMING IN THE NEXT FEW DAYS. STAY TUNED AND WE WILL GET YOUR ORDERS TO YOU BEFORE CHRISTMAS.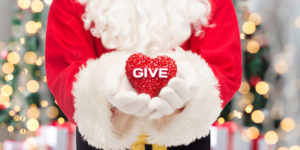 Christmas Hampers
LAST MINUTE PUSH FOR HAMPER COLLECTIONS
Thank you to our families who have already contributed. I know that things are super busy, but please consider helping out these families.
If you plan on wrapping your contributions please attach appropriate information to allow us to get your item to the correct hamper and person. Please note that all efforts have gone into keeping the identities of these families confidential. Please see descriptions of suggested items below.
KIDS
Dietary restriction:  gluten ( celiac disease)
Scent sensitive and skin sensitive (so things like axe spray or scented body wash can't be used)
Girl age 5: wears size 6, likes dolls, Barbies, books, colouring, Shopkins
Girl age 7: wears size 8, likes dolls (lol dolls), Shopkins, reading and drawing
Girl age 13: wears youth medium, loves music (iTunes)
Girl age 15: wears youth large, loves to read
Boy: Age15, size men's medium, likes video games
Boy:  Age 13, size men's medium, like video games
Girl:  Age 11, size 14/16 girls, like video games, drawing, reading, nail polish
Boy:  Age 10, size 10 boys, has Down syndrome and autism, likes toys but cannot have toys that light up/flash/musical.  Developmentally comparable to someone between the age of 3-5
Girl:  Age 9, size 10/12 girls, likes video games (PS4), crafting, drawing, anything hands on
Girl:  Age 7, size 8 girls, likes colouring, Video games (PS4), princess stuff, small dolls
Girl:  Age 5, size 6 girls, likes colouring, video games, princess stuff, small dolls
Girl:  Age 22 months, size 3T (very chubby 40lbs baby so anything skinny waisted won't fit)
Girl:   On the way…due early 2018
ADULTS
FEMALE ADULT: adult medium size, likes coffee
FEMALE ADULT: Likes coffee. Normal size is women's small, but may change following the impending birth baby – maybe women's medium?
ADULT MALE: men's medium to large. Likes coffee.
INTERMEDIATE MOVIE
The Intermediates will be viewing the 2017 version of Beauty and Beast in the afternoon on Thursday.The Canadian rating is "PG" and the Quebec Rating is "G". The link to the movies description on "Common Sense Media" is provided below.https://www.commonsensemedia.org/movie-reviews/beauty-and-the-beast-2017#If you feel that this movie would not be suitable for your child, please let me know and alternate arrangements can be made during the movie. 
PRIMARY MOVIE
The Primary movie in the morning is yet to be determined.

As you know there will have two performances of our Christmas Concert on Tuesday, Dec 19th. We will have a matinee at 1:30 pm and an evening show at 7:00pm.
Tickets went home on Friday (with the exception of Div 1,2, and 3 who were on field trips. Those classes will get their tickets on Monday). Tickets are only needed for the evening show and not needed for the matinee. 
Please encourage families who more than two people wanting to see the show to come to our matinee.
Doors will open for the matinee at 1:00 and 6:30 for the evening show.
Students should arrive to the evening at 6:30
We encourage you to bring a donation to our food drive during our Christmas Concerts. Cash donations for the food bank is also welcome and appreciated.

Also, don't forget to bring some cash to the Christmas Concert and try your luck with our 50/50 Draw. 3 tickets for $5 or 10 tickets for $10. You never know, you could be the luck winner!!!
 
Have a great week!
Sincerely,
Mark Douangchanh
Tuesday, Dec 19 – Christmas Concert 1:30pm (doors open at 1:00)
Tuesday, Dec 19 – Christmas Concert 7:00pm (doors open at 6:30)
Wednesday, Dec 20 – Report Cards go home
Thursday, Dec 21 – PAC special lunch – Pizza
Thursday, Dec 21 – Primary Movie in the Am
Thursday, Dec 21 – Intermediate Movie in the PM
Thursday, Dec 21 – Red and Green Day
Thursday, Dec 21 – Last Day before Winter Break