Dear Parents and Guardians,
We decided to extend our spirit wear order by one day. Tomorrow will be your LAST CHANCE to get orders in. 
T-SHIRTS $15                                                  HOODIES $25
Please complete the order form (via the link below) and return it to the office by tomorrow, Dec 4, 2017 along with payment. Cheques are to be made to Devon Gardens Elementary. Sample sizes to try on and extra order forms will be available by the office.
DEVON GARDENS SPIRIT WEAR ORDER FORM 2017
Thursday, Dec 21 will be Red and Green Day. Kids are encouraged to wear Red or Green or both Red and Green.
Friday, Dec 8! Bring a Loonie to purchase a bag of popcorn!
CALENDAR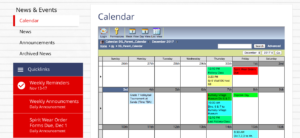 Just a reminder that we are continually trying to update our parent calendar. This is a great resource to try and plan ahead as a family. We will keep you posted as best we can.

Have a great week!
Sincerely,
Mark Douangchanh
Monday, Dec 4 – SPIRIT WEAR ORDERS EXTENDED FOR ONE DAY
Monday, Dec 4 – Grade 7 Volleyball Tournament at Sands
Monday, Dec 4 – PAC Meeting
Thursday, Dec 7 – Div. 6 and 7 to Burnaby Village Museum
Thursday, Dec 7 – Div. 8 and 9 to Christmas Tree Program
Thursday, Dec 7 – Pottery at lunch
Friday, Dec 8 – POPCORN DAY
Thursday, Dec 14 – Delta Academies Visit Div 1 and 2
Friday, Dec 15 – Div. 1,2 and 3 to Mt. Seymour