Dear Parents and Guardians,
As I write the last Dragon's breath for the year, I want to thank you for all your help and support. I truly feel that we are a lucky school and I feel blessed to be a part of it.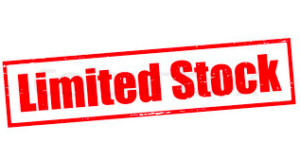 Did you forget to order a yearbook? There are only a few left. They can be purchased at the office for $20
Just a reminder to our grade 7 families that I sent out information about how to retrieve the professional photos taken on Friday. Those photos will be available for purchase up until June 29th. If you need the info sent to you again, please contact me. If you have more specific photo-related questions, please contact the photographer directly.
Linda McCague
www.lindamccaguephotography.com
604-313-6389
Just a reminder that as a special end of the year treat, we will be showing the movie "Paddington 2", on Monday, June 25. This movie is rated PG. Here is the link to the movie's description on Common Sense Media.
https://www.commonsensemedia.org/movie-reviews/paddington-2
Please let me know if you have any concerns regarding your child viewing this movie, so that I can make alternate arrangements.
Don't forget…it would be a great idea to come and check the lost and found. All unclaimed items will be donated to charity.
Our last school assembly with be on Thursday. Students will view the year-end slideshow.
Have a great last week!
 
Sincerely,
Mark Douangchanh
Monday, June 25 – School Movie
Thursday, June 28 – Last Day for students
Thursday, June 28 – Report Cards go home
Thursday, June 28 – Year End Slideshow Assembly at 9:00am
Thursday, June 28 – Early Dismissal at 10:30