Dear Parents and Guardians,
Thank you to our Amazing PAC for the wonderful pancake breakfast on our first day of school. Please look below for a message from our PAC Chair.
PAC CHAIR'S MESSAGE
Welcome back Devon Gardens families. My name is Varinder Khaira and I am the new chair of the Devon Gardens PAC.  My fellow PAC members and I were so pleased to see so many families out to enjoy a quick bite and hello at our inaugural First Day of School pancake breakfast. Thanks to all the volunteers that helped to make it such a success. Throughout the year, the PAC will be putting on various fundraisers and fun events to help build our community here at our children's school and we will be looking for help. Thank you to those that already signed up at the breakfast to join our volunteer list.
Our first PAC meeting of the year is this Monday at 7pm. Please join us to learn more about what we are doing and share your ideas.

We are looking for some parent volunteers who can help unpack some library books from 6:30pm to 7:00pm on Monday, Sept 10th, just before the start of our PAC meeting. This would be a great help to our new librarian, Ms. Neufeld. If you are able to help, or need more info, please contact Ms. Neufeld at eneufeld@deltasd.bc.ca
DOGS AT SCHOOL

Please be aware that we have students and adults at school that have phobias towards dogs (even the friendly dogs). We ask that if possible, families should try their best to keep dogs at home. If you are in the position where you must bring your dog with you during pick up and drop off, please keep your dog leashed and pick up after your dog.
BAND RENTAL NIGHT FOR GRADES 6 and 7
For your convenience, we are setting up a band rental night at our school on Thursday Sept 13th at 7pm, with Tapestry Music. Please note, that you can also decide to rent your instrument through another store. This night is set up so that our families don't have travel farther than they have to.
If you haven't already done so, please click below and read our updated Parent Handbook.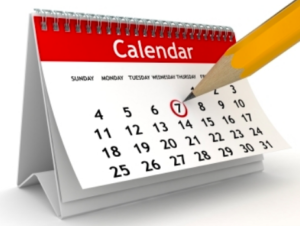 Just a reminder that we are always trying our best to provide you with the most up-to-date calendar information on our website. The direct link can be found below.

Don't forget that Parent Connect information needs to be updated every year. Please click below for instructions.
Have a great week!
 
Sincerely,
Mark Douangchanh
Principal, Devon Gardens
Monday, Sept 10 – PAC Meeting at 7pm
Thursday, Sept 13 – Band Rental Night at 7pm
Thursday, Sept 20 – PAC BBQ at 5pm
Thursday, Sept 20 – Open House at 6pm
Friday, Sept 21 – Pro D Day