Dear DG Families,
Welcome back to school and to the final term of the 2022-23 school year. We hope that all of you have a very restful and enjoyable Spring Break!
Class Photos
Class photos will be taken on Friday, March 31st (rain or shine). We will aim to take pictures outside but in the case of rain, the pictures will be taken in the library.  Please note, we are not able to let families know what time their child's class photo will be taken on Friday as things can fluctuate throughout the day.
Track and Field
Track and Field activities will begin for our grades 4 – 7 students shortly after Spring Break. Your intermediate child will be able to share with you, shortly, his/her schedule of when they need to come to school with their running shoes and athletic clothes.
Please also watch for the Track and Field T-shirt order forms, coming home soon.
Adult Crossing Guard Still Needed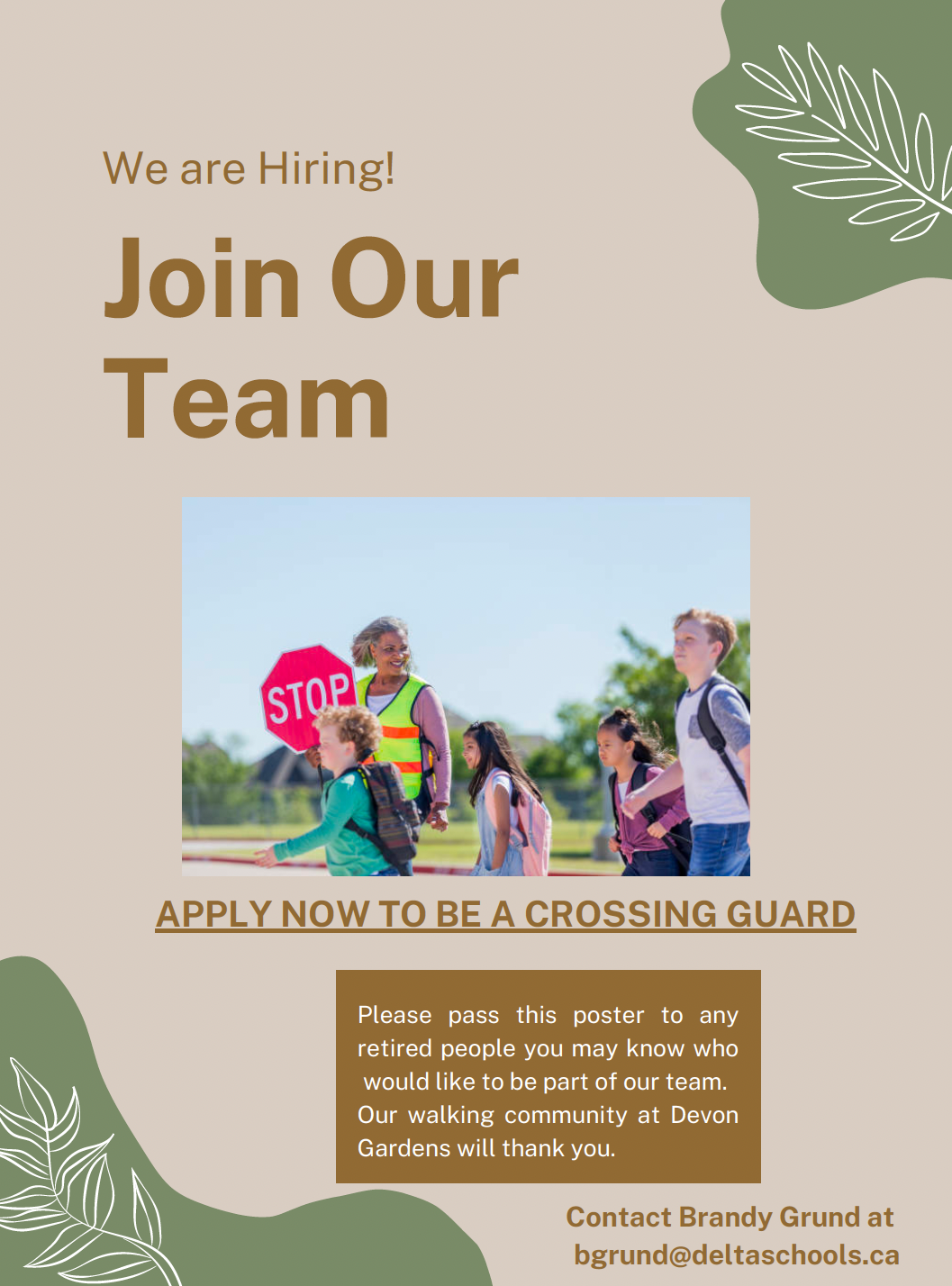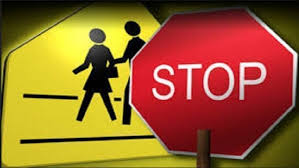 Student Crossing Guard Schedule:
Thank you for your continued support of the crossing guard program at Devon Gardens. This important leadership role helps keep the students safe. If you know you are going to be away for an extended period because of a planned vacation, please encourage your child to find their own replacements and to let Ms. Grund know.   All Crossing Guards have been provided the schedule.
Updated Crossing Guard Schedule 
Reminder, please do not walk through the staff parking lot
Please use the path across the front grass or walk around the back of the school, on the playground side
Please don't send your children to school when they are ill


Reminder – Deadline for Special Lunch Orders for Term 3 is Wednesday!
You'll find all the information you need, here:
Reminder – PAC Fundraisers ongoing throughout the year
Return-it Express
PAC has created a school fundraising account. To participate, simply bring your containers to the depot in sealed, clear bags, and enter the registered phone number, 604-581-6185, into the Express kiosk. You will be prompted to select the number of bags you're dropping off, the kiosk will automatically print the same number of sticker tags displaying our PACs unique Express account code. Tag each of your bags with a sticker tag and drop the bags off in the designated Express drop-off area to be counted. For a list of Return-it Express location visit https://www.return-it.ca/locations/express/
Cobs Bread Dough Raiser Program
This program enables us to raise money for our school throughout the year! Be sure to mention Devon Gardens Elementary (or code 7806) each time you make a purchase at COBS Bread Scott 72 Centre; they will donate 10% of your purchase back to our school.
Level Ground Trading
Level Ground is a BC business that works with fair trade coffee, tea, dried fruit and spice producers.
Supporters enter the code devongardens in the 'discount code' field at the checkout.
All products on our web store (com) qualify for the fundraiser. Orders must be $40 or more. These orders also qualify for free shipping to most addresses in Canada (there is a shipping fee on all orders shipped to NU/NT/YK). All orders are paid for through our web site and shipped directly to your supporters. No need to collect orders or distribute products to households.
Your fundraising amount is 20% of total sales.  So on a $100 order your school will receive $20.
Online Stay Safe & Babysitting Courses
Offered through First Aid Hero. When registering use promo/coupon code DGPAC and our PAC will earn $5 from each registration. For details, available course dates and online registration, please refer to this flyer:
Questions? Send an email to pacdevongardens@gmail.com
Thank you,
Your Devon Gardens PAC

Monday, March 27th – back to school after Spring Break
Friday, March 31st – Class Photos
Monday, April 3rd – PAC Meeting, 7:30pm
Wednesday, April 5th – Purdy's Chocolate Orders pick-up (undercover area, after school)
Friday, April 7th – Good Friday (schools are closed)
Monday, April 10th – Easter Monday (schools are closed)
Thursday, April 20th – Term 3 previews sent home electronically