Dear DG Families,
Here's this week's news …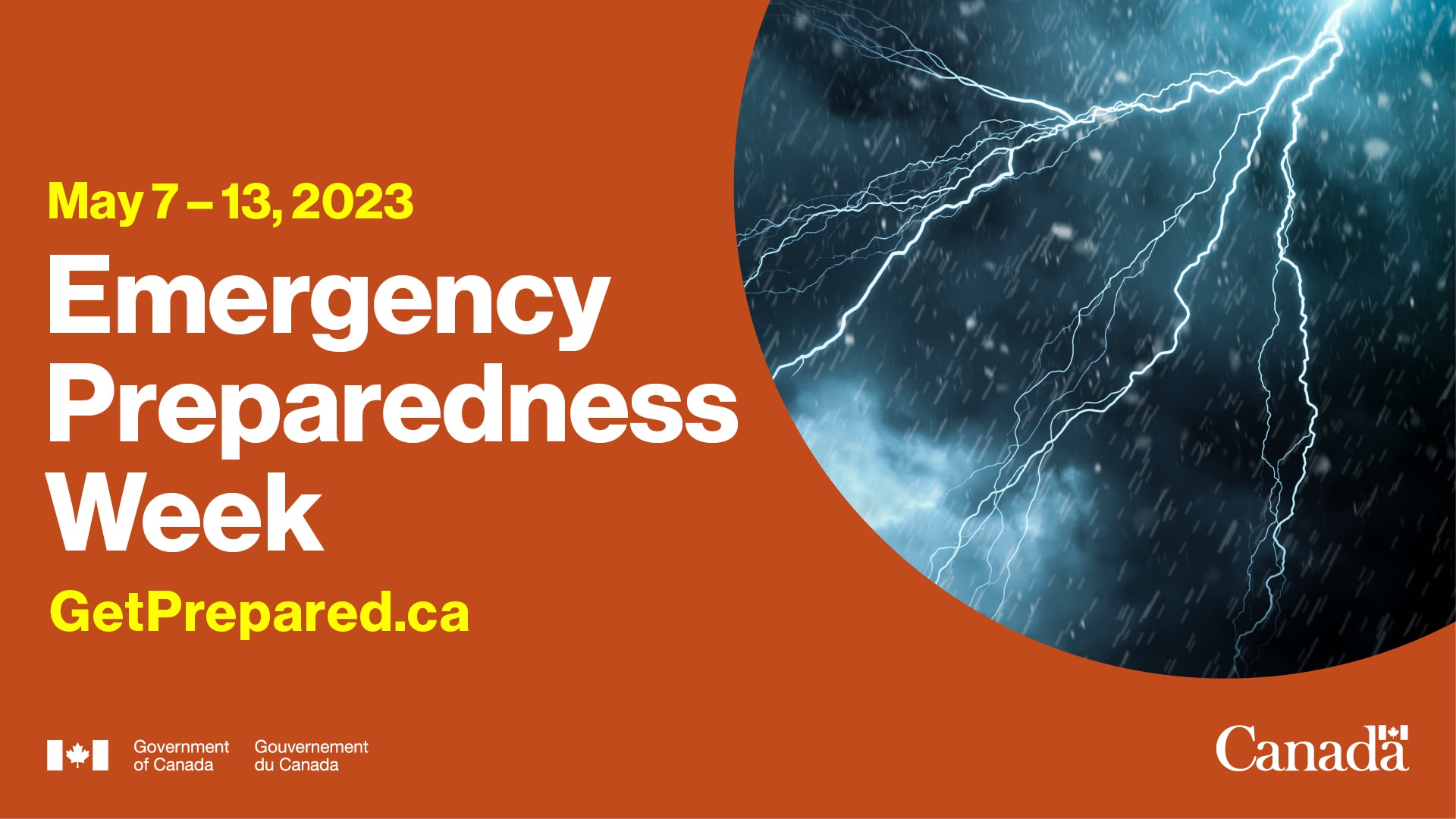 Emergency Preparedness Week
Did you know that this week is Emergency Preparedness Week in Canada? This is a great time to review your family's emergency plan. Don't have one?  The video below can help get you started.
By taking a few simple steps, you can become better prepared to face a range of emergencies – anytime, anywhere. It is important to:
Know the risks – Although the consequences of disasters can be similar, knowing the risks specific to your community and our region can help you better prepare.
Make a plan – It will help you and your family know what to do
Get an emergency kit – During an emergency, we will all need some basic supplies. We may need to get by without power or tap water. Be prepared to be self-sufficient for at least 72 hours in an emergency.
Making a Family Emergency Plan – Be Prepared, Not Scared!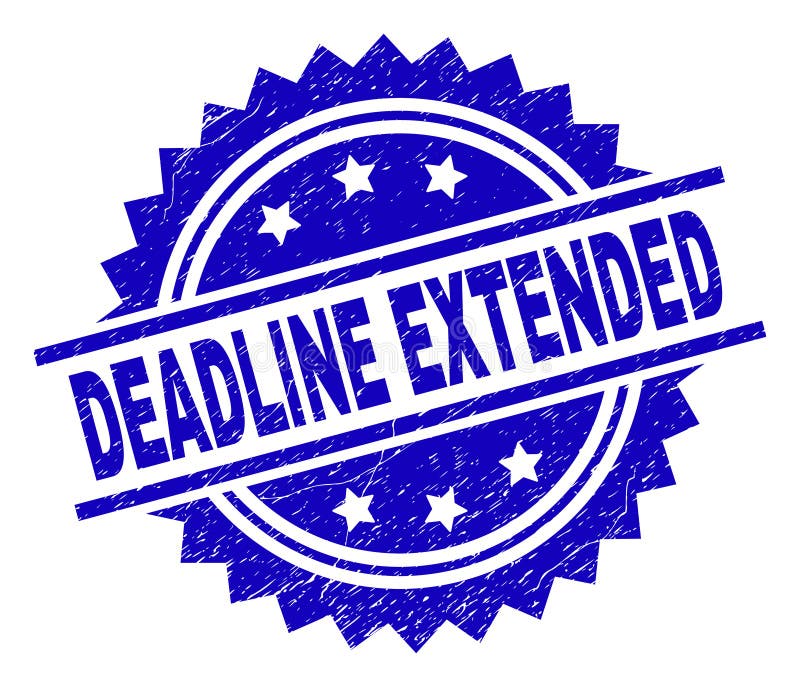 Yearbooks – It's not too late!

The end of the school year is fast approaching and our annual Devon Gardens yearbook is being put together by two dedicated parent volunteers (Varinder Khaira and Carolyn Stanley).
Ordering has been extended until  Friday, May 12th at Midnight.
Cost is $21 per yearbook.  Orders and Payment can be placed through the Hot Lunch site:
https://devonpac.hotlunches.net/.
For assistance with setting up an account, please visit Account Set-up Instructions 
Or email the PAC at pacdevongardens@gmail.com
If you would rather pay by cheque or cash, you can do that.  You still need to place your order online and then have your child bring the payment to the office.  In this case, please ensure your cash or cheque is in a clearly marked envelope with your child's name and division, and "yearbook order"  
Yearbooks will be delivered and distributed before the last day of school in June.
What does the yearbook include?
Staff Page
Dedicated page for each class/division – includes individual student pictures
Grade 7 write-ups and baby pictures
Miscellaneous pictures from events throughout the school year
Page of autographs
Soft cover book with a total of 32 pages
Please note, yearbooks must be per-ordered. There will be no extras available for purchase later.
If you wish to have this keepsake please order before the deadline.
Questions? Send an email to pacdevongardens@gmail.com
Reminder when sending in money
Sometimes (more often than you'd think!) we find little ziplock baggies of coins on the front office counter, no name, no info.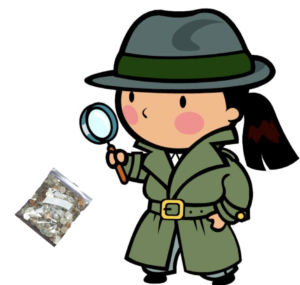 We're usually successful at reuniting the coins and their owner and getting the money where it was meant to go, but this can take awhile and could easily be prevented by always sending payment in a clearly marked envelope with your child's name, division and reason for payment.

Welcome to Devon Gardens
As many of you know, Ms. Syens, one of our English Learning Support Teachers has had to take a medical leave for the remainder of the year.  We are pleased to announce that Ms. Phee-Hale has been hired to fill in for Ms. Syens until the end of June.  Ms. Phee-Hale has already been in, doing the job, as a Teacher-on-Call, since the very first day Ms. Syens was away and she has already made great connections with our students.  We are so pleased that now she is officially on staff!  Please join me in welcoming her to Devon Gardens.
North Delta Regional Track
Just a reminder that many of our grades 4 – 7 students will be heading off to North Delta Secondary for the track meet on Thursday, May 11th. If your child is going, please make sure that you return (Monday) the permission forms sent home last week.   This notice also includes other important information like what time to be at school Thursday morning (8:15) and what items should, and should not, be brought to the Track Meet.  Please make sure you, and your child, have carefully read over the notice.   Please also watch for a few more details yet to come from the Track Meet organizers (eg. where our school will be sitting)
2023-2024 School Year
Administrative Change Next Year
Administrative assignments for principals and vice principals typically happen in May for the following school year.  Some years there are many changes at schools across the District, and other years there is not a lot of movement.   Last Friday Administrative changes for next school year were shared with schools, and there will be a change for Devon Gardens next year.   Our Vice Principal, Ms. Grund, will be moving to Cliff Drive Elementary in Tsawwassen.  Although Ms. Grund has only been with us for one year, she quickly made many connections with students, staff and families at our school and we know that she will be missed.  A favourite memory many of us have of Ms. Grund was when she played her guitar and sang "Travellin' Soldier" at the Remembrance Day assembly.   Over the remaining weeks of school, I hope you will find a moment to connect with Ms. Grund and to share some of your favourite moments.
Our incoming Vice Principal will be Helene Hamilton, who is currently a teacher at South Park Elementary, in Tsawwassen.
Welcome to Kindergarten
If you have an incoming kindergarten student joining us at Devon Gardens in September, please save the afternoon of Wednesday, May 31st for our Welcome to Kindergarten event!  More information will be sent out directly to our incoming Kindergarten families, soon.  Please keep an eye out for that
Are you moving?
If you are moving and are not planning to return to Devon Gardens in the fall, and have not already let us know, please contact Ms. Labrosse in the office
2023-2024 Class Placement Information
In the coming weeks, we will start to tentatively look at next year's organization and possible class placements for students.
Some Things to Know about Our Process:
Class placements are important decisions and something that teachers consider very carefully.
FACTORS & CONSIDERATIONS: Assigning students to classes is a very complex task that takes into consideration a variety of factors, including: learning styles and strengths, what a student is able to achieve in relation to the goals of the curriculum, degree of independence in work habits, social and personal needs, age and physical maturity, previous placements, gender balance of class, etc….
The number of staff members assigned to our school is decided by the Superintendent's Office and is based on projected student enrolment. Enrolment estimates and class size guidelines affect the configuration of classes, which may also necessitate a particular organizational configuration (i.e. whether or not we have combined or "split" classes and the number of students, per grade, in the class).
SCHOOL-BASED DECISIONS: The professional staff is in contact with children in the school setting for 30 hours a week. Your child's present teacher, along with other educators who work with your child, have a year's worth of current, rich information and insight about the conditions under which your child learns best. Therefore, decisions around where to place students are determined through school-based, team decisions, based on their recommendations.
INPUT FROM PARENTS: As our partners in education, parents may also have important information to assist us with the placement of students. Parents are welcome to share with the school personal, educational, or social information that could affect their child's placement. Our staff will keep in mind this information, along with the above considerations, when building classes.
If you have information about your child and the kind of learning environment in which she/he best works and learns, and you would like to share this information with our staff, please fill in the "Parent Information" form by clicking on the link below.   Please complete the form no later than Tuesday, May 23rd, 2023. 
It is important to note that it is not possible for parents to choose their child's teacher or make requests regarding other students. Teachers who are currently on staff may not be here next year, may not be assigned the same grade, or may not teach a class configuration that meets your child's learning needs. Whatever the scenario, we strive to place your child in a warm, caring environment that will maximize his/her learning potential.
Should you have information you wish to share with us, please fill in the form by Tuesday, May 23rd, 2023.  Please fill in 1 form for every child.
Please note, parents are not required to do this.  It's optional.
https://forms.gle/Yrs3wKTVKx3yD8cA9
Adult Crossing Guard Still Needed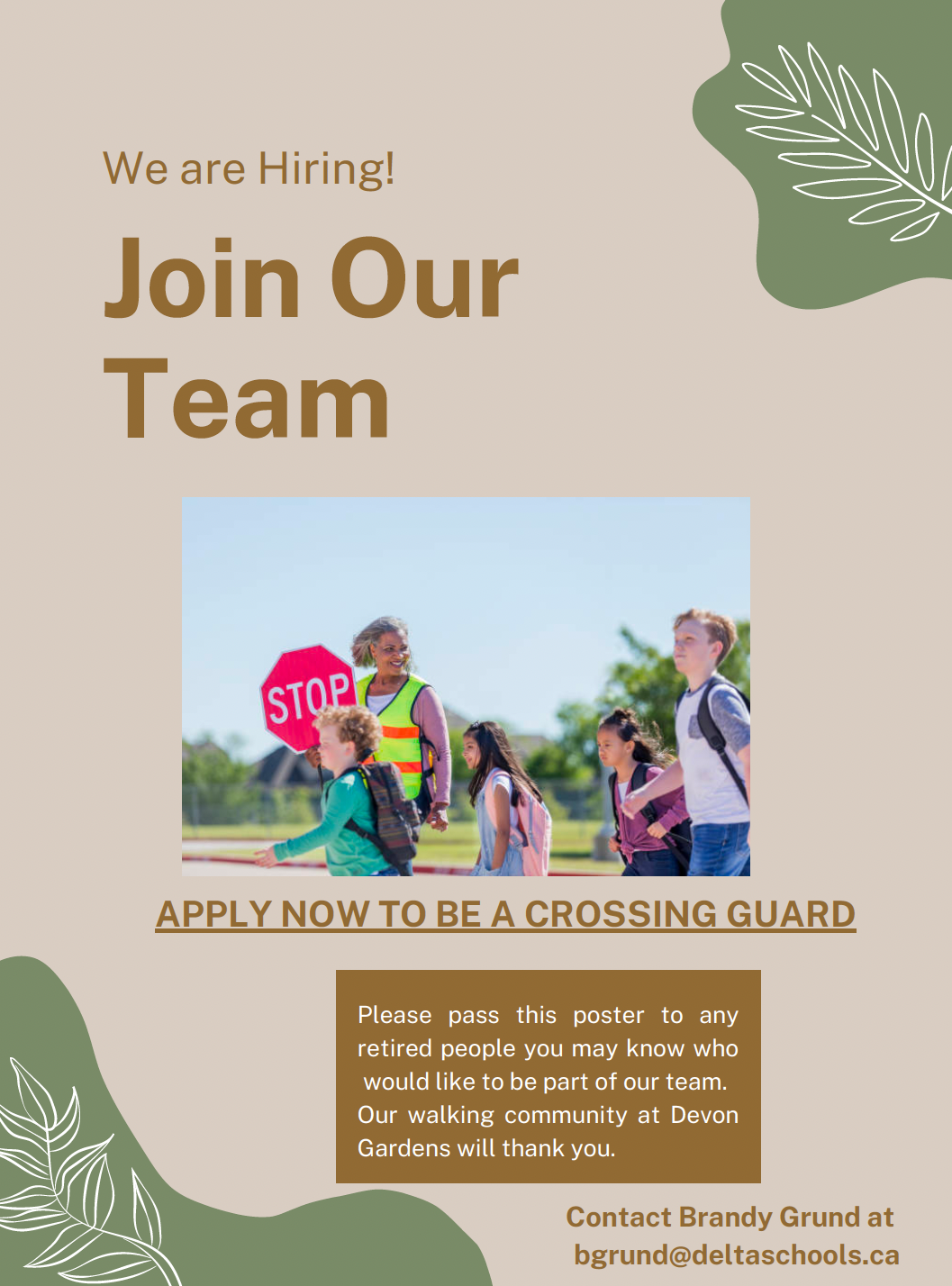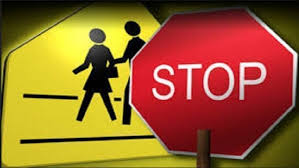 Student Crossing Guard Schedule:
Thank you for your continued support of the crossing guard program at Devon Gardens. This important leadership role helps keep the students safe. If you know you are going to be away for an extended period because of a planned vacation, please encourage your child to find their own replacements and to let Ms. Grund know.   All Crossing Guards have been provided the schedule.
Updated Crossing Guard Schedule 
Reminder, please do not walk through the staff parking lot
In the mornings especially, there are still a number of students/families walking through the staff parking lot (walking/running between parked cars, blocking entry to the parking lot & parking spots, etc..).   This is NOT SAFE.  When approaching from the front side of the school, please walk up Downs Road, use the path across the front grass, or walk around the back of the school, by the gym.
Please don't send your children to school when they are ill
Division Theme Baskets
Thank you to those families who have already started sending in items for the theme baskets.  Please keep those donations coming!


Do you have a FoodSafe Certificate?

 Or, are you willing to get one?   The PAC is looking for parents who have taken the FoodSafe course (or are wiling to) to help out with food related events (eg. popcorn days … we can't run them without a valid FoodSafe volunteer)   If this sounds like something you could help with, please contact the PAC at
pacdevongardens@gmail.com

Popcorn Helpers Needed
Our PAC is looking for helpers to pop popcorn for popcorn snack days and to help with selling them. If you are interested in helping out, please email pacdevongardens@gmail.com
Here are the details of the position:
foodsafe certificate required (if you don't have one, but are willing to get one, the PAC will cover the cost)
popcorn will need to be popped and bagged prior to the snack day (this job takes about 3 hours)
on the snack day, volunteers will need to come to the school to hand out popcorn and to count the monies collected
More than one person is needed for this job!
Fruit and Veggie Helpers Needed for Next Year
The PAC is also looking for volunteers for the Fruit and Veggie program next year, as the current parent coordinator has a student in grade 7, so will not be with us next year.   In order to continue this program, new volunteers will be needed.  Through the Fruit and Veggie program, students receive  fresh BC fruits and vegetables, washed and ready to enjoy, approximately twice a month.  Parent volunteers are needed to receive and sort the produce to be delivered to each classroom.  If this is something you are interested in assisting with, please contact email pacdevongardens@gmail.com
This position could be shared between two or more people
PAC Fundraisers ongoing throughout the year
Return-it Express
PAC has created a school fundraising account. To participate, simply bring your containers to the depot in sealed, clear bags, and enter the registered phone number, 604-581-6185, into the Express kiosk. You will be prompted to select the number of bags you're dropping off, the kiosk will automatically print the same number of sticker tags displaying our PACs unique Express account code. Tag each of your bags with a sticker tag and drop the bags off in the designated Express drop-off area to be counted. For a list of Return-it Express location visit https://www.return-it.ca/locations/express/
Cobs Bread Dough Raiser Program
This program enables us to raise money for our school throughout the year! Be sure to mention Devon Gardens Elementary (or code 7806) each time you make a purchase at COBS Bread Scott 72 Centre; they will donate 10% of your purchase back to our school.
Level Ground Trading
Level Ground is a BC business that works with fair trade coffee, tea, dried fruit and spice producers.
Supporters enter the code devongardens in the 'discount code' field at the checkout.
All products on our web store (com) qualify for the fundraiser. Orders must be $40 or more. These orders also qualify for free shipping to most addresses in Canada (there is a shipping fee on all orders shipped to NU/NT/YK). All orders are paid for through our web site and shipped directly to your supporters. No need to collect orders or distribute products to households.
Your fundraising amount is 20% of total sales.  So on a $100 order your school will receive $20.
Online Stay Safe & Babysitting Courses
Offered through First Aid Hero. When registering use promo/coupon code DGPAC and our PAC will earn $5 from each registration. For details, available course dates and online registration, please refer to this flyer:
Questions? Send an email to pacdevongardens@gmail.com
Thank you,
Your Devon Gardens PAC
Other Opportunities and Education for Families
ELL summer school is now open. This is free for all Delta students and is geared towards English Language Learners.
There are 2 options (select only one):
McCloskey Elementary  (North Delta)
Session 1 – July 4th – July 14th 9:00 – 1:30pm
Session 2 – July 17th – July 28th 9:00 – 1:00pm
 The link for more info/registration can be found here:

Monday, May 8th – Regional Track Meet permission forms due back
Thursday, May 11th – Regional Track Meet (student athletes meet in DG gym 8:15am)
Friday, May 12th – Deadline for ordering yearbooks (NEW date)
Thursday, May 18th – District Track Meet
Friday, May 19th –  Non-Instructional Day (school not in session)
Monday, May 22nd – Victoria Day (schools are closed)
Thursday, May 25th – Special Lunch Day (Booster Juice)
Friday, May 26th – Parent Appreciation Morning (before school)