Dear Devon Gardens Families,
Welcome back!
We hope you are enjoying the last bit of summer with your loved ones.
Ms Tee and I are looking forward to welcoming students and their families on Tuesday to start off another great year at Devon Gardens.   I am thrilled to be here as the incoming principal!  As you might already know, I have previously been at Devon Gardens, both as a teacher and as the principal, so it's great to have the opportunity to be back at such a wonderful school!   As we get starting with the school year, I look forward to meeting you.  
In preparation for our first week back, please see below for some news and information that may help you out in the next few days.
Sincerely,
Mme Greenhalgh
Absentee Line.
Just a reminder, if your child will be absent please use the absentee line to call in your child's absence at 604-581-8536.
Just in case, here are the school supply list for students.
K – Gr.7 English Supply Lists 2019-20
K – Gr.7 French Supply Lists 2019-2020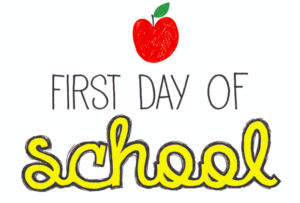 September 3rd, 2019 at 8:47 a.m. – 12:00 p.m. (Please pack a recess snack for your child)
KINDERGARTEN STUDENTS (ONLY 8:47 – 9:30 A.M.) – Undercover Area.  Please meet by your program sign (Montessori or French Immersion)
RETURNING STUDENTS IN GRADES 1 TO 7 – Meet on the field.  Please line up behind your last year's division/teacher name
NEW STUDENTS IN GRADES 1-7 (INCLUDING INTERNATIONAL STUDENTS) – Main Office. Please check in at the main office any time after 8:35
* Please note – Students should not bring all of their school supplies to school on the first day.
Regular Hours for students in Grades 1 – 7 begin Wednesday, September 4th (reminder, 1:45 dismissal)
Gradual Entry for Kindergarten
Every year we have a gradual entry for Kindergarten. This involves a phasing in of small groups and shortened attendance times, allowing children to adjust to a new school environment and families to develop relationships with teachers. If your child is in kindergarten please follow the Gradual Entry Schedule that you received at the end of last school year, which can also be found below.
K Gradual Entry Info for Families 2019
Changes to our Schedule: 
Just a reminder that our bell schedule has been slightly altered.  The revised schedule is:
8:42 a.m. First Bell
8:47 a.m. Classes Begin
10:40 – 10:55 a.m. Recess*
12:20 – 1:05 p.m. Lunch*
1:45 p.m. Dismissal Wednesdays only
3:00 p.m.Dismissal Monday, Tuesday, Thursday & Friday
Please keep in mind that we are working hard to finalize classes and that this process may take some time. Therefore it is uncertain when students will move into their final classes with their teacher for the year. We know that students are anxious and excited to find out who their teacher will be. We ask for your patience and understanding as we work through this process, as it is of the utmost importance to make sure that class placements are done to the best of our capabilities.
Please see the attached document from one of our student about collecting school supplies.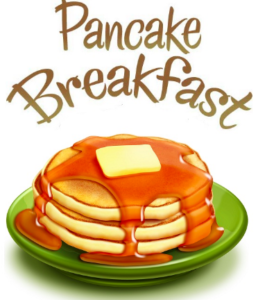 2nd Annual Devon Gardens Welcome Back Pancake Breakfast!!!
To celebrate back to school, the Devon Gardens PAC is hosting a pancake breakfast on Tuesday, September 3rd. Families are invited to enjoy pancakes and spend some time with friends before students officially head off to the first day of classes for the 2019-2020 school year. Pancakes will be served in the school gym 8:00am to 8:45am. We will be collecting donations, with all proceeds benefiting Deltassist.
Doors for entrance to the gym will open at 8:00 a.m. for families.  Please do not enter through the front doors for the pancake breakfast as our office staff will be busy getting ready for our first day of school.
To ensure our event runs smoothly, we need parent volunteers for set-up (7:15 to 7:45am), food prep/serving (7:45 to 8:45am), and clean-up (8:45 to 9:15am). Please email pacdevongardens@gmail.com if you're able to help or have any questions.  We are in need of 2 extra volunteers to help with serving from 8:00 – 8:45 a.m
We look forward to seeing you there!
Devon Gardens PAC
Tuesday, September 3rd – First Day of School (dismissal at 12:00 p.m.)
Monday, September 9th – PAC meeting in the library at 7 p.m. (all parents welcome)
Friday, September 20th – Professional Development Day Students not in session
Please check our school calendar (often) for other important dates