Dear DG Families,

Christmas Concert Information:
We are very excited about our Christmas Concerts on Tuesday, and are looking forward to putting on a great show for you!   Please see some important reminders and info, below:
Date & times: As you know, teachers and classes are woking hard preparing for our Christmas Concert. We will have two shows on Tuesday, Dec 17th, at 1:30pm and 7:00 pm.   Seating is limited so we ask that you attend only one show.
Student participation in both concerts:  We know that parents are eagerly looking forward to seeing their children perform in the concert and teachers are working hard to ensure they will be ready to put on a great show.   It's discouraging when teachers are hearing from their students that they won't be attending the evening concert, especially when the reason students provide is because they "don't feel like it".
 We understand that December is a busy time, but unless there is an unavoidable conflict (and, in that case, please notify your child's teacher in advance), we need students' participation in both the afternoon and the evening concerts to ensure audiences at both concerts see a great show.   For the evening concert, students need to report to their classrooms at 6:30 (once the doors are open)
Seating and Tickets:  As in previous years, each family has been issued only 2 tickets for the evening show.  These are required for admission and will be collected at the door.  These tickets were sent home with the youngest/only child on Thursday, Dec 5th.  If you did not receive your tickets, please contact your child's teacher. 
Tickets are not required for the afternoon show. We encourage those who can, to attend the afternoon show as we anticipate there will be more seating available.  Also, if you would like to bring more than 2 guests to see the concert, please make arrangements to come to the afternoon performance.
For both concerts, doors will open 30 minutes prior to showtime (1:00 for the afternoon concert and 6:30 for the evening concert).
"Best Seats" Contest Winners:  Thank you to everyone who participated in our "best seats in the house" contest, and congratulations to the winners!   The money raised from the contest is used to help offset concert related expenses (tickets, programs, tech supplies, lights, etc….).  Winners of the "best seats" for both concerts were all notified by phone, last week.
If you're one of the lucky winners, look for your name on your reserved seats when you arrive. 
CAN you help us collect donations for Deltassist?  Admission to the concert is free, however a food bank donation would be very much appreciated!  We will be collecting canned food items at both the afternoon and the evening concerts (please double check expiry dates)
Canned Food Drive
With the holiday season quickly approaching, Devon Gardens has been collecting canned food donations for Deltassist, to support our community and help those in need during over the holidays.  Students can still bring their canned food items for donation (please check expiry dates) their classrooms Monday and Tuesday this week.   We will also be collecting canned goods at both the afternoon and the evening Christmas concerts on Tuesday.  Our final day of collecting canned goods will be on Tuesday, December 17th. 

NO Homework Club this Tuesday
Just a reminder that Homework Club for our grades 4-7 students will be canceled on Tuesday, December 17th so that we have time to prepare for the Christmas concert.
Homework club will resume in the New Year.

Christmas Hampers
As you know, we are again working with another school in Delta to provide some families in need with Christmas hampers this year.  Our sister school is providing hampers for our families and in turn we are collecting items to help their families. We do this in the spirit of trying to keep things private and confidential for the families who are in need.
Over the past several days we have been busily preparing the hampers.  Thank you for the wonderful contributions that have come in so far!   If you would still like to donate, it's not too late.  Please bring in all your donations, unwrapped but with a sticky note to let us know who it is intended for, by Tuesday, December 17th.     Donations can be dropped off at the office or brought to the Christmas Concerts.    Below is the link to the sign-up sheet (what items have been bought already), as well as a description of the families and their interests/wishes/clothing sizes.
Girl – age 17 – likes photography
Girl – age 13 – likes to do her nails, press on nails, nail polish etc.Boy – Age 15 – needs a basketball

Girl – Age 10 – Dolls, miniature furniture, arts and crafts

Boy – Age 6 – Cars, any kind of ball

Whole family likes bath stuff.
Family #2 Mom & 2 kids
Girl (9y) and Boy (6).
Boy is clothing size 6-7.    He can use some new Pajamas, socks, toque and long sleeve shirts. He likes LEGO ninjago, Pokémon, beyblades, cars.  Sports (hockey, soccer, basketball)
Girl is size 10-12. She can also use soft material pajamas and socks .  She likes craft kits (soap, erasers, slime). Soccer, ball hockey.  She enjoys books (chapter, graphic).  Likes Journals to write.  She likes squishy toys (helps her calm and de-stress) stuffies or soft blanket.  Bath bombs, flavour lipgloss. Loves chocolate!
Food:  Mom and daughter have celiac, so need gluten free –   gluten free cook
https://docs.google.com/spreadsheets/d/1FGG8UEdGF6a9LLLyfBOTiPhSb1XwZFjyADLaibHpL5o/edit?usp=sharing
Further to this, gift cards for places like for Superstore, Save-on-Foods, Winners, etc…. are also a great way to go and will be very much appreciated by the families!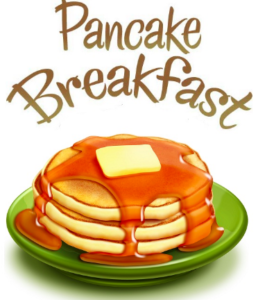 PAC Pancake Breakfast
2nd Annual Devon Gardens Christmas Pancake Breakfast!!!
To celebrate the holiday season, our wonderful & amazing Devon Gardens PAC is hosting pancake breakfast on Thursday, December 19. Families are invited to enjoy pancakes being served in the school gym (enter using outside gym doors) from 8:00 am too 8:45 am. 
To help cut down on the amount of waste generated, those who can are asked to please bring their own reusable plate, cup and utensils from home (the planet thanks you!).
To help encourage families to "BYO" (bring your own), those who do can enter to win some exciting draw prizes!  
We understand that it may not be possible for everyone to do this, so disposable plates and utensils will be available for those who need them.  
PAC will be collecting monetary donations and non-perishable food items, with all proceeds benefiting Deltassist.
To ensure our event runs smoothly, we need parent volunteers for set-up/food prep (7:15 to 8:00 am), food prep/serving (8:00 to 8:45 am), and clean-up (8:45 to 9:30 am). Please email pacdevongardens@gmail.com if you're able to help or have any questions.
We look forward to seeing you there!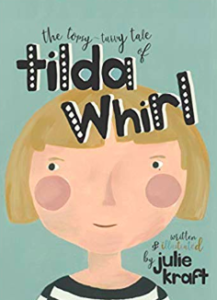 Author Visit on Thursday
On Thursday morning, Kindergarten to grade 3/4 classes will get a chance to hear from Julie Kraft, a local author who has written a children's book called Tilda Whirl.  Julie will share, with our students, Tilda's story of 'tilt-a-whirl' emotions that she keeps bottled up.   It isn't until she decides to open up and share her feelings that she discovers she isn't alone, weird, or weak.   The message for students, through Tilda's story, is that talking has the power to bring healing and offer hope. Everyone is like Tilda in some small way and her story lets us all know we're more than okay! Yes, we're all absolutely lovable just the way we are!
"Everybody has good days and bad,
Everyone feels happy and sad.
 Moods go up, down, and every which way,
 It's part of life and it's more than okay!"
Thank you to Mme Sutter for organizing Julie's visit to Devon Gardens!
CSL Report Cards – this week!
Just a reminder to all parents and guardians that CSL report cards will be online this year.  Term 1 report cards will be published by Wednesday, December 18th, and viewable on Parent Connect.  https://cimsweb.deltasd.bc.ca/schoolconnect/parentsignone.aspx
From there, click on the folders tab to view the report card.
Parents will receive an email once report cards have been uploaded.  Please stay tuned for more info!
Friday, December 20, 2019
As part of our fun, festive activities this week,  students will be watching a movie on the last day of school (Friday).  The primary classes will watch Mickey's Twice Upon a Christmas and Ice Age Christmas.  The intermediate classes will watch Christmas Chronicles.
If you do not want your child to see the movie please email both you child's teacher and stee@deltasd.bc.ca so that we can make alternative arrangements. 
Pyjama Day
On Friday, Dec 20th, it will also be pyjama day at school and students are welcome to come in their favourite jammies!   As we know some students do not like to dress up, participation is optional.   PJs or not, please ensure your child is safely dressed for the weather – including going outside at recess and lunch – and, for safety reasons, slippers are not permitted at school.
Email Address
Please realize that emails from the school come from our school email account which is accessible by many at our site so please keep this in mind when it comes to confidentiality/privacy.  Should you need to contact one of us directly (eg. your child's teacher, Mrs. Verma, Mme Greenhalgh, Ms Tee) please ensure you address the email to the intended recipient, instead of replying to the school email address.
For information on individual email addresses, please see the link.https://dg.deltasd.bc.ca/staff/staff-directory/
On behalf of the staff at Devon Gardens, we want to thank you for a fantastic first term at school and wish all of our DG families a wonderful and happy holiday!   We look forward to welcoming our students back to school on Monday, January 6th, 2020!
Tuesday, Dec 17 – NO homework club due to Christmas concert
Tuesday, Dec 17 – Last day for Christmas Hamper and Canned Food Donations
Tuesday, Dec 17 – Christmas concert at 1:30 p.m.  Doors open at 1:00 p.m.
Tuesday, Dec 17 – Christmas Concert at 7:00 p.m. Doors open at 6:30 p.m.
Wednesday, Dec 18 – CSL report cards available online
Thursday, Dec 19 – PAC pancake breakfast at 8:00 a.m.
Thursday, Dec 19 – K- 3 classes author visit
Friday, Dec 20 – Pyjama day
Friday, Dec 20 – Hot lunch pizza day
Friday, Dec 20 – Primary/Intermediate movie day