Dear DG Families,
A very happy Father's Day to all the dads out there!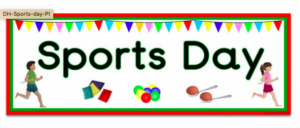 Thank you to all our families who joined us for sports day. It was great to see everyone at our school having a good time.
A very special thank you to Mr. Mok, Mme Santos, Mr. States, and our grade 7 students for their leadership in leading the stations.
A very big thank you to our PAC who came to volunteer all day at our school selling concession items to raise funds for our school.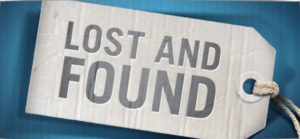 Lost and Found
Lost and found items will be put outside in the undercover area before and after school next week.  Please come and take a look at what was lost.
Yearbooks
Yearbooks have come in. They have all been labelled with student's names and divisions. We will be distributing them to students on Tuesday, June 21st.
Grade 7 Year End Assembly
The grade 7 year end leaving assembly will be on Friday, June 24th beginning at 9:15 a.m. This in person event is only for grade 7 students and families! Other divisions in the school wanting to watch the ceremony will join via zoom.
Families with a grade 7 student AND other children at our school, if you would like your other children to join you in person at the assembly, please email your classroom teacher and Ms. Tee at stee@deltaschools.ca to let us know. We will make sure to send your other child(ren) to meet you at the office following attendance (around 9 a.m.) so that you can all find a spot to sit in the gym for the leaving assembly.
Staff Farewells
At the end of every school year, we would like to thank the following staff who will be moving on.  This list may change over the summer. However, we would like to share with all of you the staff we know are leaving at this time.
Please help us in thanking and saying a fond farewell to the following staff members:
Ms. Tee
Ms. Huffington
M Lawler
Ms. Davison
Ms. Raven
Mr. Jawanda
Ms. Cesarei
Ms. Kaur
Ms. Khan
Mr. Kang
Mr. Kisun
National Indigenous Day – June 21st
National Indigenous Day will be observed on Tuesday, June 21st. Please wear orange to observe the day.
2022-2023 Calendar
Here is the link to next school year's calendar.
Devon Gardens CALENDAR APPENDIX II 22-23
Volunteers Needed for our Garden Area!
As you may know, last year our school planted a Western Red Cedar tree, along with vegetables and flowers in planter boxes, at the front of the school. Both the tree and the garden boxes require regular watering.   In anticipation of summer approaching, we are reaching out to our families (particularly those of you who live nearby) to help us water over the summer, to ensure our new garden and cedar tree continue to thrive.  As we did last summer, we are hoping to create a schedule of volunteers to take turns doing the watering so that it's a manageable task (many hands make light work).  You will have access to water and a hose at the school, and we will show you exactly what needs to be done.  If you are willing to help out with watering this summer, please email Ms Tee stee@deltaschools.ca
Nordel and 112th Adult Crossing Guard Position
We are still looking for an adult paid crossing guard for the Nordel and 112th Crossing. This position is half hour before school and half hour after school when school is in session; perfect for a retired person wanting to do something everyday. We have advertised this position through the local paper, notices at the library and community centres and on social media.  If you know someone interested in this paid position, please email stee@deltaschools.ca 

Please check the crossing guard schedule for when your child is scheduled to be a crossing guard. Reminders to please find someone to take your spot if you are unable to be out for your shift. Many thanks!
https://docs.google.com/spreadsheets/d/1BMm71ezj8vyuCaZ2IBOJVu2osV2625I0zcJIqqkwYCk/edit?usp=sharing
There will be an ice cream celebration to thank all of our student crossing guard volunteers on Tuesday, June 21st. 
Community Schools Partnership is back with its Sunsational Summer Day Camps happening throughout the months of July and August 2022. The camps will run at both North Delta Secondary School and Chalmers Elementary from 9am to 3pm and include weekly themed games, crafts, out-trips and other activities! When registering, be sure to double-check that you've registered for the correct WEEK and LOCATION.
Please phone to get the discount per week if you register for 3 or more weeks (savings of $25/week). (604) 940-5550

Reminder – PAC Fundraisers ongoing throughout the year
Return-it Express
PAC has created a school fundraising account. To participate, simply bring your containers to the depot in sealed, clear bags, and enter the registered phone number, 604-581-6185, into the Express kiosk. You will be prompted to select the number of bags you're dropping off, the kiosk will automatically print the same number of sticker tags displaying our PACs unique Express account code. Tag each of your bags with a sticker tag and drop the bags off in the designated Express drop-off area to be counted. For a list of Return-it Express location visit https://www.return-it.ca/locations/express/
Cobs Bread Dough Raiser Program
This program enables us to raise money for our school throughout the year! Be sure to mention Devon Gardens Elementary (or code 7806) each time you make a purchase at COBS Bread Scott 72 Centre; they will donate 10% of your purchase back to our school.
Level Ground Trading
Level Ground is a BC business that works with fair trade coffee, tea, dried fruit and spice producers. For details and to place an order, please visit our very own Devon Gardens landing page https://www.kaci.io/devon-gardens-elementary-school-level-ground. Enter DevonGardens in the discount code field at checkout and 15% of your purchase will be a payback to the school on every order of $40+. Free shipping on orders $40+
Online Stay Safe & Babysitting Courses
Offered through First Aid Hero. When registering use promo/coupon code DGPAC and our PAC will earn $8 from each registration. For details, available course dates and online registration, please follow the links below: Babysitting – https://firstaidhero.com/babysitting-courses/online-babysitting-courses/ Stay Safe – https://firstaidhero.com/stay-safe/
Questions? Send an email to pacdevongardens@gmail.com
Regards,
Devon Gardens PAC
Monday, June 20th: Central City Fun Park Grade 7's
Tuesday, June 21st: Div 4 and13 Virtual Art Field Trip
Tuesday, June 21st: National Indigenous Day
Thursday, June 23rd: Div 7, 8, 9 to Lion's Park
Friday, June 24th: Grade 7 Leaving Assembly 9:15 a.m.
Friday, June 24th: Div 4 and 13 to Annieville
Monday, June 27th: Grade 7 Playland Field Trip
Tuesday, June 28th: Year End Assembly and Slideshow
Wednesday, June 29th: Last day with Students, Term 3 reports online/10:15 a.m. dismissal
Thursday, June 30th: Administrative Day
Other dates and events are listed on our school calendar on our website: https://dg.deltasd.bc.ca/events-calendar/