Dear DG Families,
A very Happy Father's Day to all the dads out there! Enjoy the sunshine!

Health and Safety Measures
Please refer to the email sent out to all families about what September's return to school will look like. It is important to know that the current K-12 health and safety guidelines must continue to be followed for the remainder of the 2020/2021 school year, including summer school.
https://district.public.deltasd.bc.ca/wp-content/uploads/sites/2/2021/06/June-17-Message-re-back-to-school-planning.pdf
National Indigenous Day – June 21st
To celebrate National Indigenous Day, our staff and students will be putting up new wooden circle rounds along the chain link fence of our school to replace the hearts that were stolen. As well, there will be opportunities for all of our students to learn about Notable Indigenous British Columbians.
On Monday, June 21st, we are asking everyone to please wear orange.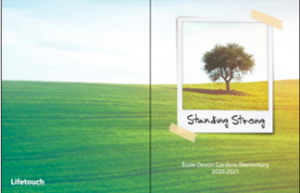 Yearbooks
Our yearbooks are in and they are beautiful! Thank you to Corrie Ashton, a grade 7 parent volunteer,  for taking taking the lead in organizing and planning out the yearbook for us.
If your child had pre-ordered a yearbook, they will be sent home on Friday, June 25th.
Staff Farewells
At the end of every school year, we would like to thank the following staff who will be moving on.  This list may change over the summer. However, we would like to share with all of you the staff we know are leaving at this time.
Please help us in thanking and saying a fond farewell to the following staff members:
Mrs. Verma
Mme Schwarz
Mme Niemi
Ms. Kim
Mr. Bonnell
Mrs. Siekman
Mrs. Khanna
Mrs. Gill
Mr. Fernandez
Mrs. Cesarei

Canadian Parents for French
Want to keep up with your kids' language skills? Join the Devon Gardens Parent Duolingo group.
https://www.duolingo.com/o/ffkjhc
Learn languages by playing a game. It's 100% free, fun, and scientifically proven to work.

www.duolingo.com
Or in settings under progress sharing you can add this code.
Classroom code : FFKJHC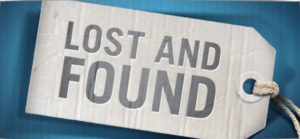 Lost and Found Items
We will be putting out our lost and found items by the undercover area of the gym beginning on Monday. Please take a look to see if any of these items belong to your child. Any unclaimed items left by Friday, June 25th will be donated.
After School Events
June is a very busy month for us at the school and, due to COVID restrictions, we've had to schedule some of our annual events (like our Welcome to Kindergarten event, our Grade 7 Celebration days, staff goodbyes, etc… ) outside, after school.   In order to assist us in keeping everyone safe, while ensuring these events are successful, we are asking for your assistance.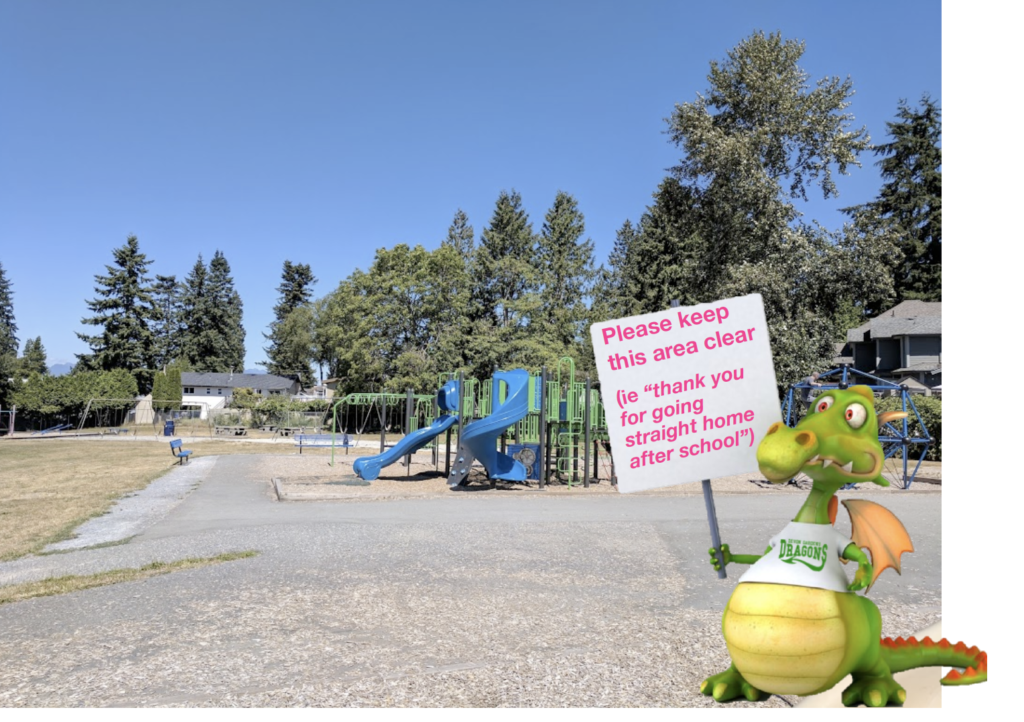 Please help us by going straight home after school.  This will reduce the number of people in the area after dismissal to allow us to get set up quickly, while also ensuring sufficient space for our guests.  We are also asking that you please leave the school grounds promptly after school without waiting for staff to remind you to do so.   This will help us to focus our attention to these special events for incoming and outgoing members of our school community.
2021-2022 School Calendar
Please find attached the 2021-2022 school calendar.
2021-2022 planner Calendar (1)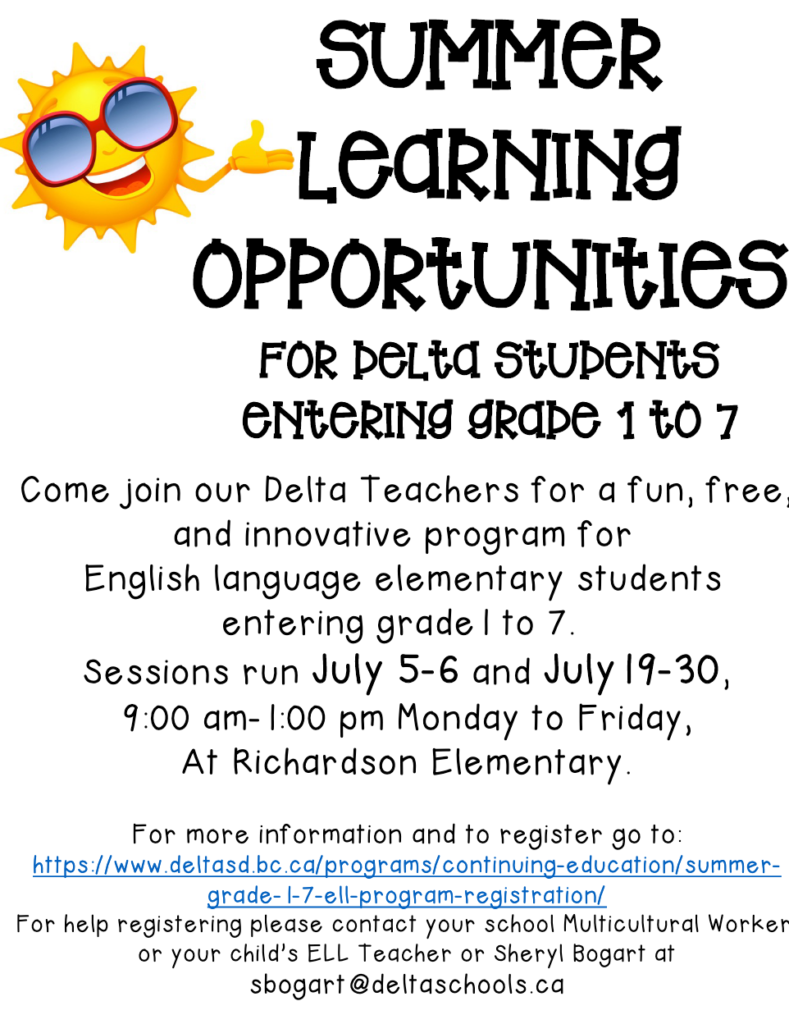 Summer Learning Flyer 2021 (1)
Registration guide: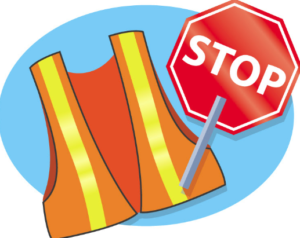 Please see the schedule listed for crossing guards until the end of June!
Delta Kids
This site is updated regularly and will have more updates regarding summer camps and activities for kids in the coming weeks with the change in Covid guidelines.
Foundry App
Recently, the Province of BC announced the launch of the Foundry BC app, which offers young people aged 12 to 24 and their caregivers access to integrated health and wellness services. Visit the Foundry Virtual BC web page to download the app or to access the web portal online.
Reminder – Fundraisers ongoing throughout the year
Return-it Express 
PAC has created a school fundraising account. To participate, simply bring your containers to the depot in sealed, clear bags, and enter the registered phone number, 604-581-6185, into the Express kiosk. You will be prompted to select the number of bags you're dropping off, the kiosk will automatically print the same number of sticker tags displaying our PACs unique Express account code. Tag each of your bags with a sticker tag and drop the bags off in the designated Express drop-off area to be counted. For a list of Return-it Express location visit https://www.return-it.ca/locations/express/
Cobs Bread Dough Raiser Program 
This program enables us to raise money for our school throughout the year! Be sure to mention Devon Gardens Elementary (or code 7806) each time you make a purchase at COBS Bread Scott 72 Centre; they will donate 10% of your purchase back to our school.
Level Ground Trading
Level Ground  is a BC business that works with fair trade coffee, tea, dried fruit and spice producers. For details and to place an order, please visit our very own Devon Gardens landing page https://www.kaci.io/devon-gardens-elementary-school-level-ground. Enter DevonGardens in the discount code field at checkout and 15% of your purchase will be a payback to the school on every order of $40+. Free shipping on orders $40+
Online Stay Safe & Babysitting Courses
Offered through First Aid Hero. When registering use promo/coupon code DGPAC and our PAC will earn $8 from each registration. For details, available course dates and online registration, please follow the links below:
Babysitting – https://firstaidhero.com/babysitting-courses/online-babysitting-courses/
Stay Safe – https://firstaidhero.com/stay-safe/
Questions? Send an email to pacdevongardens@gmail.com
Call for Nominations: Devon Gardens PAC Executive Committee – AGM June 21, 2021
Dear Parents & Guardians,
Devon Gardens PAC Annual is hosting its Annual General Meeting (AGM) on Monday, June 21st at 7:30pm.
At this meeting, we will be holding our elections for the 2021/2022 PAC Executive Committee. Meeting and the elections will be held online via Zoom. To view the Executive Officer positions available and their respective duties, refer to the PAC constitution.
DG DPAC cannot function without dedicated volunteers. We welcome nominations for all positions and hope you will join us in fulfilling our mandate to represent the parent voice and support our school. Any parent or guardian of a student registered at Devon Gardens Elementary is eligible to hold a position on the Executive Committee. Below is a list of the PAC executive positions, current appointed representative, with years served and intention to continue for the 2021-22 school year.
| | | | |
| --- | --- | --- | --- |
| PAC Position | Name | Years in Position | Returning for 2021-22 |
| Chair | Varinder Khaira | 3 | No |
| Vice-Chair | Jennifer Iachetta | 1 | Yes |
| Secretary | Janelle Lindahl | >3 | No |
| Treasurer | Carolyn Stanley | >3 | Uncertain |
| Gaming Rep. | Cleo Yeh | 1 | Yes |
| DPAC Rep. | Vacant | | |
| CFP Rep. | Katrina Smyth | 1 | Yes |
| Member at Large | BJ Dhaliwal | 3 | No |
| Member at Large | Jana Methven | >3 | Yes |
NOMINATION Process
To express your interest, agreement to serve, and confirm your qualifications for the position you would like to nominate yourself for, please email send an email to pacdevongardens@gmail.com with the following information:
Full name
Contact information
Position interested in
Nominations will also be accepted from the floor during the AGM.
We hope you will consider running for a position on the 2021/2022 DG PAC Executive Committee.
Regards,
Devon Gardens PAC
Monday, June 21st: National Indigenous People's Day (wear orange)
Wednesday, June 23rd: Grade 7 after school event (Div 9/10)
Friday, June 25th: Grade 7 leaving ceremony (shared virtually, no in-person spectators) 9:30 – 10:30 a.m.
Monday, June 28th: Year end virtual assembly (no in-person spectators)
Tuesday, June 29th: Last day of school (dismissal 10:20 primary, 10:30 intermediate)
Tuesday, June 29th: Third term report cards online
Wednesday, June 30th: Administrative Day (students not in session)