Dear DG Families,
As we close out the 21-22 school year, we want to say a very big thank you to all our students, staff and families for a wonderful school year.
When school wrapped up last June (a day early due to the heatwave … remember that?), we were told that we should expect things to be "business as usual" come September, 2021.  Once the school year started, however, that wasn't exactly the way things rolled out!  Between changing COVID protocols in the fall, and then again in January at the height of the Omicron variant surge, and then again in the Spring, we had to continue to adapt and be flexible.  And sure, while managing what felt like ever-changing guidelines was frustrating at times, the cooperation and support we received from our AMAZING school community allowed us to just « get on with it » and do what was required to keep people safe.    Thank you, thank you, thank you.
Throughout this last term, we've been able to enjoy a few more of the events and activities that had been put on hold these last couple of years.  In doing so:
many classes went on field trips
a large group of Grades 4-7 student athletes participated in the Regional and District Track Meets (in our awesome new Track T-shirts!)
our PAC hosted an 80s themed Zumba night, and ran successful special lunch days and popcorn sales at recess
several classes took part in the Entrepreneurial Fair and invited parents to attend
there were small group assemblies and presentations in the gym
we had an amazing Sports Day
on Friday, we had our Grade 7 Celebration event  – a very special assembly for our Grade 7 students and their families (Congratulations Grade 7s! We're so proud of you!)
It's been great to end this school year on such a high note!
While « back to school » is probably the furthest thing from your minds right now, when the time does come (mid to late August), you will find updated  Back to School information (including school supply lists,   instructions on where to go on the first day, etc…) posted to our school website   
https://dg.deltasd.bc.ca/news-events/september-2022/
so please make a note to check the website towards the end of summer.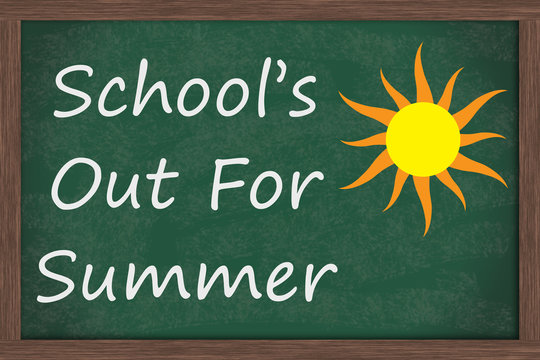 In the meantime, we wish all our staff, students and families a wonderful summer break!
Last Week of School Schedule
A reminder that the last day of school for students is Wednesday, June 29th and students will be dismissed at 10:15 a.m.  Please ensure you have communicated this to/made arrangements with your daycare and child care providers as needed.
The last day for staff is Thursday, June 30th.    The school office will be closed at 4:00 pm on June 30th and will reopen at 8:30 am on August 29th.
Term 3 Report Cards
Term 3 report cards will be available online on Wednesday, June 29th. We will send an email to let all families know when they have been posted and are ready for viewing.
If you have requested that your child's teacher provide you a printed copy of the report card, it will be sent home with your child at dismissal on Wednesday, June 29th.
If your child has an individual education plan (IEP), please see the link for how to view your child's IEP online through parent connect. An IEP is in place for a student with a ministry designation. IEPs are live documents so they are available for viewing anytime during the school year.
At this time, if your child is an English Language Learner, the annual instruction plan (AIP) is NOT available through parent connect.
Accessing the IEP in Parent Connect (1)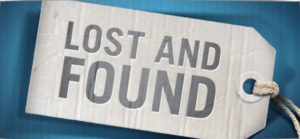 Lost and Found
Lost and found items will be put outside in the undercover area before and after school next week.  Please come and take a look at what was lost. We will be dropping off any unclaimed items to a donation centre on the afternoon of Wednesday, June 29th.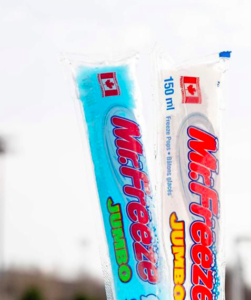 PAC Treats Sale on Wed, June 29th
2022-2023 Calendar
Here is the link to next school year's calendar.
Devon Gardens CALENDAR APPENDIX II 22-23
SCHOOL DISTRICT INFO
Are you interested in hosting an international student?   Each year, many students from around the world choose to come to learn in Delta.  The Delta School District has been a finalist two years in a row for the Study Travel Alphe Secondary School Award, recognizing excellence in High School programs worldwide.   Homestay families are a huge part of the success of our International Student Program.
Some of our current homestay parents have provided insightful testimonials about their experience. You can view the videos HERE.
In studying abroad, students gain not only an English immersion experience, but also life-changing personal growth and a valuable global perspective.  Students' study periods range from a few months to a full year or more.
Delta School District also benefits in many ways from our International Program.  In addition to broadening intercultural understanding and curiosity, our International Students Program helps generates revenue that assists in supporting  staffing, programs, and resources.  This benefits all Delta students.
If you would like more information or are interested in hosting an International Student, please visit the Delta School District's International Homestay Program website https://homestay.deltasd.bc.ca/  or call their office at 604 952 5366

Reminder – PAC Fundraisers ongoing throughout the year
Return-it Express
PAC has created a school fundraising account. To participate, simply bring your containers to the depot in sealed, clear bags, and enter the registered phone number, 604-581-6185, into the Express kiosk. You will be prompted to select the number of bags you're dropping off, the kiosk will automatically print the same number of sticker tags displaying our PACs unique Express account code. Tag each of your bags with a sticker tag and drop the bags off in the designated Express drop-off area to be counted. For a list of Return-it Express location visit https://www.return-it.ca/locations/express/
Cobs Bread Dough Raiser Program
This program enables us to raise money for our school throughout the year! Be sure to mention Devon Gardens Elementary (or code 7806) each time you make a purchase at COBS Bread Scott 72 Centre; they will donate 10% of your purchase back to our school.
Level Ground Trading
Level Ground is a BC business that works with fair trade coffee, tea, dried fruit and spice producers. For details and to place an order, please visit our very own Devon Gardens landing page https://www.kaci.io/devon-gardens-elementary-school-level-ground. Enter DevonGardens in the discount code field at checkout and 15% of your purchase will be a payback to the school on every order of $40+. Free shipping on orders $40+
Online Stay Safe & Babysitting Courses
Offered through First Aid Hero. When registering use promo/coupon code DGPAC and our PAC will earn $8 from each registration. For details, available course dates and online registration, please follow the links below: Babysitting – https://firstaidhero.com/babysitting-courses/online-babysitting-courses/ Stay Safe – https://firstaidhero.com/stay-safe/
Questions? Send an email to pacdevongardens@gmail.com
Regards,
Devon Gardens PAC
CANADIAN PARENTS FOR FRENCH
CPF Summer Camps are back for 2022 across BC!
BC Family French Camp is still open for registration, and there are French-language camps running in Vancouver, Victoria and the Okanagan, among others.
Check out CPF's Camps & Exchanges page for more.
 Fête du soleil camp is open to all French students across Canada. 
Students create a French video using new vocabulary. Students from Kindergarten to
Grade 12 can submit a video.
Students can submit one video each week of the program for a total of 8 over the summer (the program will run from July 4 to August 26).
All students that participate will receive a certificate and participation gifts. There is also a draw for a grand prize of a Nintendo Switch. For each video that a student submits, they will receive one entry into the draw. And we have some other prizes for students who do many videos, creativity with their videos, variety of French words used in their videos.
Fête du soleil 2022 Tell us how you are spending your summer. #fetedusoleil2022 Are you learning something new? Travelling somewhere? Giving something different a try? Create a French video of what you are doing using new vocabulary. Open to students […]

sk.cpf.ca
Community Schools Partnership is back with its Sunsational Summer Day Camps happening throughout the months of July and August 2022. The camps will run at both North Delta Secondary School and Chalmers Elementary from 9am to 3pm and include weekly themed games, crafts, out-trips and other activities! When registering, be sure to double-check that you've registered for the correct WEEK and LOCATION.
Please phone to get the discount per week if you register for 3 or more weeks (savings of $25/week). (604) 940-5550
Touch a Truck Free Event – Wednesday, June 29 from 3 – 7pm 
Tsawwassen Canadian Tire has arranged a free, family-friendly event to raise funds for its
Jumpstart charity. The Touch a Truck event will feature trucks from first responders, farming,
construction and more. Funds raised from BBQ, popcorn and candy sales will go towards
programs for youth in our community. Please see the attached flyer for more information.
STEAM Experience Workshops for Kids at Tsawwassen Mills
Tsawwassen Mills is working with Spark Academy to bring STEAM (Science, Technology,
Engineering, Art & Math) workshops for kids aged 4 to 10 to the mall from June 25th until
August 31st. There will be eight lesson periods every day, lasting one hour each. Different
topics will be taught in each of the three classrooms that are separated by cardboard
dividers. The workshops will be set up inside Entrance 3, where there will be a reception
area to register for drop-in classes, as well as a waiting area for parents. This is a fun and
exciting opportunity for kids to keep their minds active over the summer break. If you
have any questions, please email marketing@centralwalk.com.
Delta Libraries Reading Club and Various Events
There's a Summer Reading Club for everyone at the Delta Libraries. This year's theme is all
about social-emotional wellness and it begins June 21! Eager to register you and your
family? You are welcome to register anytime from now and throughout the summer. Head
to https://fvrlca.beanstack.org to register online, or if you prefer paper, register and pick up
your reading record at one of our three locations: George Mackie Library's Pop-Up
Library at Sungod Recreation Centre, 7815 112 Street in North Delta, Ladner Pioneer
Library, 4683 51 Street in Ladner or Tsawwassen Library at 1321A 56 Street in South Delta.
Also, visit the FVRL Events page to find information on upcoming events for kids including
the Gordon and Norden Magic Show, JUNO-nominated musician Will Stroet, Sierra Club
activities and Teen Games Nights.
Monday, June 27th: Grade 7 Playland Field Trip
Tuesday, June 28th: Year End Assembly and Slideshow
Wednesday, June 29th: Last day for Students (dismissal 10:15 am)
Wednesday, June 29th: Term 3 reports online (please watch for email confirming they have been posted and are ready for viewing)
Thursday, June 30th: Administrative Day (last day for staff)