Dear DG Families,
At the end of this school year, we want to take the time to thank all of you for your continued support over the course of this unique school year. We want to wish all of you a very restful and fun summer and we look forward to welcoming your child back to school (except for our grade 7 students who will be off to high school!) on Tuesday, September 7th.
Tuesday, June 29th is the last day of school for students. Primary students will be dismissed at 10:20 a.m. and intermediate students will be dismissed at 10:30 a.m. Final term report cards will be available for parents to view through parent connect on Tuesday, June 29th (an email will be sent out).
On behalf of all the staff at the school, we wish you a wonderful summer. Should you need any information for September 2021, please check our school website 
https://dg.deltasd.bc.ca/
The school office will be closed from July 1st and will reopen on August 30th.
2021-2022 School Calendar
Please find attached the 2021-2022 school calendar.
2021-2022 planner Calendar (1)

Dismissal Times on Tuesday, June 29th
Dismissal time on Tuesday, June 29th for primary divisions is at 10:20 a.m.
Dismissal time on Tuesday, June 29th for intermediate divisions is at 10:30 a.m.
Tuesday, June 29th is the last day of school for students.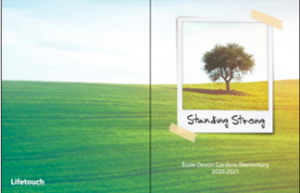 Year Books
We have a very limited number of extra yearbooks at the office. If you would like to purchase, please send in $20 with your child to the office. We cannot hold yearbooks as there are only a small number of extras.
Orange Shirt Orders
Every September 30, since 2013, the Delta School District recognizes Orange Shirt Day, a day to remember all those affected by the Residential School System that ran in Canada from 1831 – 1996. This year, the Indigenous Education Department is pleased to offer all families a chance to order a customized Delta t-shirt for Orange Shirt Day. If you would like to place an order, please fill in the information below. T-shirts are $15 for Youth Sizes and $20 for Adult Sizes. The following payments are accepted: Cheques (payable to Delta School District); cash; or e-transfer to djubinville@deltaschools.ca We are also making the t-shirt sales part of a fundraiser for a Traditional Journey canoe. This has been Nathan's dream to have one for the youth for quite some time. With every tshirt order, we are giving a "Show Love" heart window sticker in memory of the bodies of the children found at the Tk'emlúps te Secwépemc First Nation in Kamloops a few weeks ago. Please consider supporting us in this endeavor.
PLEASE GIVE ALL PAYMENTS AND COMPLETED ORDER FORMS TO THE SCHOOL OFFICE BY MONDAY, JUNE 28TH, 2021.

Staff Farewells
At the end of every school year, we would like to thank the following staff who will be moving on.  This list may change over the summer. However, we would like to share with all of you the staff we know are leaving at this time.
Please help us in thanking and saying a fond farewell to the following staff members:
Mrs. Verma, administrative assistant
Mme Schwarz, Grade 6/7 French Immersion teacher
Mme Niemi, Grade 1 French Immersion teacher
Ms. Kim, Grade 5/6 teacher
Mr. Bonnell, Band teacher
Mrs. Siekman, Educational Assistant
Mrs. Khanna, Educational Assistant
Mrs. Gill, Educational Assistant
Mr. Fernandez, Educational Assistant
Mrs. Cesarei, Educational Assistant
Ms. Heska, Child Youth Care Worker
Ms. Kang, Daytime custodian
Mrs. Sarai, Evening custodian

Canadian Parents for French
Want to keep up with your kids' language skills? Join the Devon Gardens Parent Duolingo group.
https://www.duolingo.com/o/ffkjhc
Learn languages by playing a game. It's 100% free, fun, and scientifically proven to work.

www.duolingo.com
Or in settings under progress sharing you can add this code.
Classroom code : FFKJHC
ECO Green Team
Congratulations to our ECO Green Team members led by Ms. Chan, Mme Santos, and Mrs Burr for accomplishing so much this year! They have helped with the school garden and encouraged environmental stewardship. As such, they have been awarded a grant from the school district to continue their promotion of environmental stewardship for our school.
Congratulations ECO Green Team!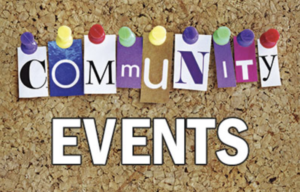 Looking for a fun summer activity to keep your kids busy?
Introducing the Vancouver Fraser Port Authority's free Port Adventure Family Kit! Each kit is filled with interactive games and activities including a self-guided port tour and photo scavenger hunt! Plus there are lots of chances to win great prizes. Click here for details and to register for your kit.
School Website
Our school website is the best place to look for information. As we get closer to September, we will be adding the following back to school information for you such as:
school supplies list
general back to school information.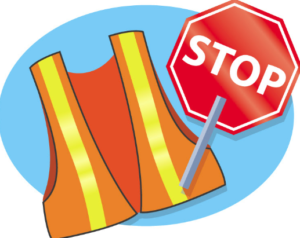 Adult Crossing Guard – Nordel and 112th
We are looking for a new adult crossing guard for the Nordel and 112th crosswalk for September. This is a paid position (1 hour a day everyday school is in session). If you know someone who is interested in this position and has flexibility to do this position (before and after school), please have them email stee@deltaschools.ca

Have a great summer!