Dear DG Families,
Thank you to all our students, families and staff for a wonderful Diwali assembly.  A very special thank you goes out to Mme Jassal and Ms Arjun for all the extra time and effort they have put into planning for the successful Diwali assembly.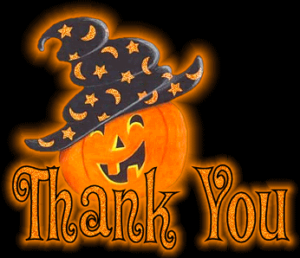 As well, thank you to all the families who joined us for the Halloween parade.
Halloween candy
We know that after Halloween, many of our students will have lots of candies.  We would appreciate it if you can help us by limiting the number of candies that are being packed for school.
Can you help us solve this mystery?
Several times since the start of the school year, our Morning Openers have found piles of food dumped near the entrances to our school grounds.  At first we wondered if it might be the result of a racoon raiding someone's garbage can or compost bin.  After more careful monitoring, though, the appearance of the food piles don't coincide with garbage day, nor do they seem like the contents of a compost or "green bin".     The food piles more closely resemble someone's leftover dinner and often contain bread (sometimes a whole loaf), cereal, rice, noodles, etc…. And, the piles are much neater than a racoon would do!
We don't really know what to make of this.  One guess is that, perhaps, it's someone who doesn't want this extra food to go to waste and is leaving it out for birds or animals (but we're really not sure!).  The problem, of course, is that it makes a big mess and is attracting rodents.  Plus, it takes our Morning Openers a long time to clean it up.   We're hoping you might be able to help us solve this mystery and put a stop to the dumping.   If you have any information or ideas about this, or if you have witnessed anyone leaving these "donations", we would love to hear from you.

On-Line Report Cards – Another Important Reason to Sign-on to Parent Connect
Please make sure you can access Parent Connect.  Starting this year, all report cards will be online and viewable on Parent Connect!  https://cimsweb.deltasd.bc.ca/schoolconnect/parentsignone.aspx
We understand there are sometimes extenuating circumstances.  As such, you may request a printed copy of your child's report card.  Should you wish to do so, please send a note or email to your child's teacher by Monday, December 2nd.  

Emergency Preparedness
Thank you to those families who have already returned the $5/student donation towards our Emergency Preparedness plan.    These funds will be used to top up our existing Emergency Prep supplies and to purchase other, much needed, items.  Some of these include first aid kits for every division and activity bins (eg. books, puzzles, games, etc…) to help keep students occupied in the event of an earthquake or other emergency.  In such a situation, students may have to wait several hours (or longer)  until they can be picked up by a parent/guardian or designated emergency release adult.  If you haven't yet contributed, and would still like to, donations can be submitted to your youngest child's teacher or directly to the office.
Remembrance Day Assembly
We will be holding our Remembrance Day assembly on Friday, November 8th at 11:00 a.m.  Parents and families are welcome to join our assembly.  Please enter through the gym doors.  Doors will open at 10:50 a.m.  We will be having an earlier recess on Friday in order to start at 11:00 a.m.
Students will be given a poppy prior to the assembly.  Please consider bringing a donation for the veterans for the poppy.
Students with Cadets, Brownies, Scouts, or Cubs are welcome to wear their uniform for our assembly.
As well, the Legion has a contest out for students under the categories of poster, essay, poetry, or video.  Please see the link if your child is interested.https://www.legionbcyukon.ca/what-we-do/youth-contests
Daylight Savings Time
Just a reminder that we will be changing our clocks on Sunday morning by turning back our clocks by 1 hour.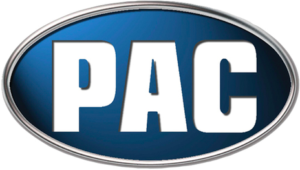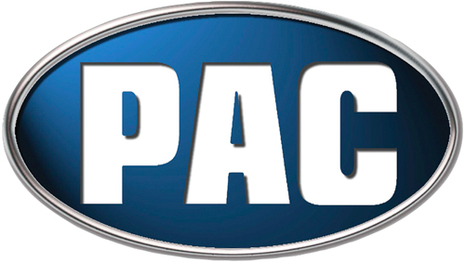 Neufeld Farms order sheet went home on Oct 24. Orders are due back on Nov 7.
There will be a PAC meeting on Monday, November 4th at our library at 7:00 pm.  All parents/guardians are welcome!  Link to previous meeting minutes – https://dg.deltasd.bc.ca/parent-community/fundraising/
Babysitting course – Nov 25 PD Day at DG! 
The PAC is pleased to offer a babysitting course for students 11 years and older.  Please see the attached document to find out more information about this course and how to register.
PAC Babysitting Course Nov 25 2
Deltachildcaremeetingposter_2019-10-24
Monday, Nov 4 – PAC meeting 7:00 p.m. in the library
Monday, Nov 4 – Lovat/Sutter class to the Hive
Tuesday, Nov 5 – Grade 6 Immunization
Tuesday, Nov 5 – Homework club 3:00 – 4:00 p.m. Library for grades 4 – 7
Tuesday, Nov 5 – Grade 7 Volleyball DG at Richardson
Tuesday, Nov 5 – Grade 6 Volleyball Richardson at DG
Thursday, Nov 7 – PAC Neufeld orders due back to school
Friday, Nov 8 – Remembrance Day Assembly 11:00 a.m. Parents welcome
Monday, Nov 11 – Remembrance Day School is closed
Tuesday, Nov 12 – Homework club 3:00 – 4:00 p.m. Library for grades 4-7
Tuesday, Nov 12 – Grade 7 volleyball DG at Brooke
Tuesday, Nov 12 – Grade 6 volleyball Brooke at DG
Wednesday, Nov 13 – Snack day for recess
Thursday, Nov 14 – Academies presentation for grade 7 students
Thursday, Nov 14 – Grade 7 Volleyball Hellings at DG
Thursday, Nov 14 – Grade 6 Volleyball DG at Hellings
A reminder to please check the calendar on a regular basis