Dear DG Families,
Individual School Pictures
School photos will be taken on Thursday, October 8th.  If your child is absent on October 8th, retakes have been scheduled for November 19th.

Crossing Guard Schedule
A huge thank you to our student crossing guards!  We are sharing the crossing guard schedule with parents as we know that prior arrangements need to be made at home to ensure that your child can come to school earlier or stay later after the bell.  Thank you to our crossing guard monitors for helping us!   It's not too late to sign up.  If your child is interested in being a crossing guard this year (grades 4 – 7) please have them see Ms Tee.
Here is the crossing guard schedule so far: Schedule
World Teachers' Day is October 5th.  Please join us in thanking all of our dedicated educators who work so hard to make a positive difference in the lives of our students.  You are amazing!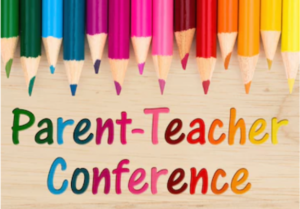 Parent Teacher Conference
Have you signed up for a conference yet?   There's still time (bookings close at the end of the day on Monday).
Parent teacher conferences will still take place on Thursday, October 15th and Friday, October 16th.  However, they will be done through Zoom rather than in-person
To accommodate parent teacher conferences, dismissal will be 1 hour earlier on both Thursday, October 15th and Friday, October 16th.
primary divisions will be dismissed at 1:55 p.m.
intermediate divisions will be dismissed at 2:05 p.m.
Parent Teacher Conferences are an important opportunity for parents/guardians to have a one to one conversation with the teacher about their child's progress.  All parents are encouraged to book an appointment.
Parent teacher conferences are booked through parent connect.  https://cimsweb.deltasd.bc.ca/schoolconnect/parentsignone.aspx
The last day for  parents to sign up for a conference time is Monday, October 5th 
Once the online bookings have closed, parents will receive more information, and a Zoom invite, from their child's teacher.   Please ensure that prior to October 5th, you have gone onto Parent Connect to book your appointment. 
Interview Sign-up instructions can be found here
(ignore the line that references "walking to your appointment", or think of it as "walking to your computer")
If you have any trouble signing up, please contact Mrs Verma in the school office.
Planners and Magnets
Students in grades 1 – 7 are beginning to get their planners now.  Magnets with the school calendar have also been distributed, one per family.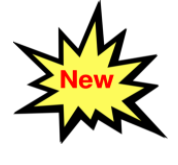 New this year are our ROARS behaviour matrix and our dress guidelines.  These are found in the beginning pages of the planners.  Please take a look!
Our ROARS behaviour matrix grid.  These will be in classrooms as well so that teachers can revisit expectations with students.
Permission Forms On Line
Now that the school year is underway, we are reminding parents to please log onto to parent connect and to update all their contact information and to answer the yearly forms.
Here are the instructions for parent connect again.
As well, please update the emergency release information for your child(ren).
School Assemblies
Due to current restrictions, we do know that our students will not be able to meet in the gym for assemblies.  However, we would like to explore sharing recordings of our students singing for a virtual assembly (e.g. Remembrance Day Assembly or Christmas Concert).
In order to have students participate in virtual performances shared with parents, we do need to ensure students have permission (on parent connect) for both photos and outside media.   Through Parent Connect, parents have the option to click YES or NO for the sharing of pictures and outside media.  Please ensure that you have gone on to parent connect to select your answer.  A no response must be considered as a NO.   Students who have NO permission (or a no response) will still be able to participate in virtual performances, but their faces will not be shared through recordings or photos.
Please let us know if you have any questions about this.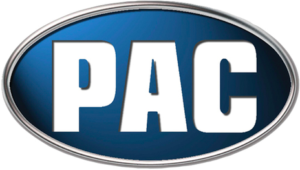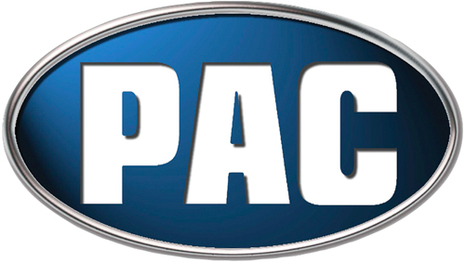 IMPORTANT: Upcoming Events with SuperIntendent Doug Sheppard (Sponsored by Delta DPAC)
Delta District Parent Advisory Council (DPAC) would like to invite all parents and guardians in the Delta SD37 school community to two (2) upcoming events with Superintendent Doug Sheppard. These events will be an opportunity to learn more about this year's back to school plan, ask questions, and share your feedback and concerns.
Options for attendance:
Monday, October 5 at 7pm – 8pm, or
Wednesday, October 14 at 7pm
Due to COVID-19 restrictions, both events will be held online with a moderated Q&A session. Pre-registration is required.
To register and submit questions in advance
, please visit: 
https://forms.gle/tUWRU8G3P3TguRAs9
1. Heart-Mind Workshop for Parents and Caregivers (October 14)
This interactive, virtual workshop focuses on how to promote HEART-MIND well being in children and youth. Heart-Mind well-being refers to the balance between educating the mind and educating the heart. While there is a great focus in our society on academic achievement, a growing body of research shows the positive impacts of developing our hearts – the way we relate to one another – and that social/emotional development helps to improve academic success. In our Heart-Mind Workshops we share current research, scientific knowledge, best practices and practical strategies related to the promotion of social and emotional development in children.The workshop helps adults explore ways to help children feel secure and calm in their lives, approach situations with curiosity and confidence, solve problems peacefully, get along with others and to be compassionate and kind.
———————————————————————
2. Parenting Through the Child's Eyes (October 1 – November 19)
Learn more about connection-based parenting and the science of child development. Based on the work of Dr. Vanessa Lapointe, author of "Discipline Without Damage", this is an 8 week workshop for parents and caregivers with children aged 0-5.
For more details and registration information, please see the attached flyer. Note: The first session was held on October 1st but there may still be spaces available.
Monday, October 5th – Parent/Teacher Conference Sign-up closes
Thursday, October 8th:  Individual Picture Day
Monday, October 12th:  Thanksgiving Day (School is closed)