Dear DG Families,

Road Safety – Thank You!
Since sending out reminders about where you can (and cannot) park to help keep students safe, we've noticed a BIG improvement.  Thank you!   We still need to work on getting everyone to use the cross walk on Russell Drive (instead of darting across the middle of the street) and reminding students not to walk through the staff parking lot (much safer to use the path along the front grass area and walk up Downs Road to get to the field or the end doors by Ms Flag's class).
Here's a link to the traffic reminders/parting map on our website.    One reminder we forgot to include, here, is about the parking situation on 112th. Please don't pull in/park in the no stopping zone beside the cross walk.   This creates a safety hazard as drivers on 112th aren't able to see people crossing when approaching from the North.  We've had a couple of near misses there!
Student Planners
Student planners are in for our grades 1-7 students.  Notices were sent home on Thursday, September 24th and forms and payment are due Wednesday.   Should you need another copy of the notice, here it is!
In an effort to avoid handling cash, we are asking parents to please pay by chèque. If you have any questions or concerns about this, please let us know.
Magnets
Sometime this week, we will be sending each family a school calendar magnet.  These will be going home with the youngest or only children at our school.
Terry Fox Run
Devon Gardens will be participating in the 40th anniversary of the Terry Fox Run!  In keeping with COVID protocols, we are not able to have our usual event where the whole school participates in the run all together, at the same time.  But, we won't let that stand in the way of us helping to keep Terry's dream alive!
This year, students will be running with their class/learning cohort during their PE block this week.   Please ensure your child wears running shoes and clothes that allow for easy movement on their P.E. day.  If your child wishes to donate a "Toonie for Terry" which goes toward cancer research, please do so online this year at http://www.terryfox.ca/ecoleDevonGardensElementary.  Thank you for your help!
Please consider wearing red and white for your PE day.

Orange Shirt Day
Wednesday, September 30th is Orange Shirt Day.   This day is in remembrance and respect to the Indigenous children who were sent away to residential schools in Canada.
It is also a day for us to learn more about the history of residential  schools.   Between the 1860s and the 1990s, approximately 150,000 Métis, Inuit and First Nations children were sent to  church-run schools residential schools.  Residential schools harmed Indigenous children by removing them from their families, forcing them to speak English or French instead of their ancestral languages, disconnecting them from their culture and traditions and forcing them to adopt Christianity in order to assimilate into Canadian society. The government has since acknowledged that this approach was wrong, cruel and ineffective and. in 2008, offered an official apology to the Indigenous people of Canada.
Learn more about the origins of Orange Shirt Day:
On Wednesday, September 30th, everyone is encouraged to wear orange.   Throughout the week, teachers and students will be having (age appropriate) conversations about this important topic.  Mrs. Goldman, our librarian, will also be discussing and sharing some related books and stories with classes during their library time.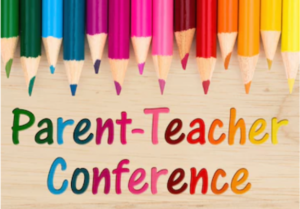 Parent Teacher Conference
Parent teacher conferences will still take place on Thursday, October 15th and Friday, October 16th.  However, they will be done through Zoom rather than in-person
To accommodate parent teacher conferences, dismissal will be 1 hour earlier on both Thursday, October 15th and Friday, October 16th.
primary divisions will be dismissed at 1:55 p.m.
intermediate divisions will be dismissed at 2:05 p.m.
Parent Teacher Conferences are an important opportunity for parents/guardians to have a one to one conversation with the teacher about their child's progress.  All parents are encouraged to book an appointment.
Parent teacher conferences are booked through parent connect.  https://cimsweb.deltasd.bc.ca/schoolconnect/parentsignone.aspx
The system will be open from Monday, September 28th to Monday, October 5th for parents to sign up for a time.
Once the online bookings have closed, parents will receive more information, and a Zoom invite, from their child's teacher.   Please ensure that prior to October 5th, you have gone onto Parent Connect to book your appointment. 
Interview Sign-up instructions can be found here
(ignore the line that references "walking to your appointment", or think of it as "walking to your computer")
If you have any trouble signing up, please contact Mrs Verma in the school office.
Permission Forms On Line
Now that the school year is underway, we are reminding parents to please log onto to parent connect and to update all their contact information and to answer the yearly forms.
Here are the instructions for parent connect again.
As well, please update the emergency release information for your child(ren).

Fall weather
Just a reminder that as the weather gets cold and wet, please make sure that kids come dressed appropriately for the outdoors in all sorts of weather (eg. jacket, waterproof/water resistant footwear, hat, gloves, etc…) . Please expect that kids will go out for recess and lunch, unless there is extreme weather.
VERY IMPORTANT – As we are unable to accept mid-day drop offs of items from home (including dry clothes), all students (even Grade 7s!) are required to have a spare change of clothes (socks, pants, T-shirt) at school.  Spare clothing should be in a ziplock bag, labeled with your child's name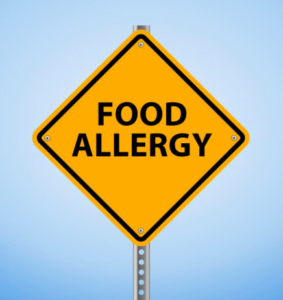 Allergies at school
We have students and staff at Devon Gardens who have severe, life threatening allergies to nuts, fish/seafood and onions.  We need to ensure that we provide a safe environment for all members of our school community by preventing any allergic reactions.  As such, we are asking for your cooperation in not sending these foods to school.
If your child is in a class with a student who has a severe allergy you will have also received a letter from the school outlining what food/products need to be avoided by all students in the class in order to create a safe environment.
If your child has life-threatening allergies, please tell us. With your help, we can do our best to prevent a reaction and to make sure that all of our students are safe, healthy, and able to concentrate on learning. Anyone wishing further explanation or information on this type of allergy may contact the school.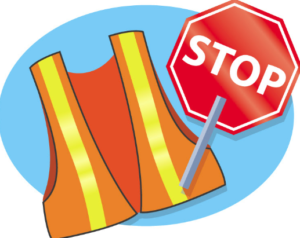 Crossing Guard
We had Cstbl. Hilliard at our school this week to help train our crossing guards.  Students involved in the training have taken home a permission slip to return.  Should your child need an extra copy, please click the link below.
crossing guard permission slip
Masks
For the safety of everyone in our school community,  we are encouraging parents/guardians to wear a mask when you are coming to drop off or pick up your children from our school.
The CDC recommends that people wear masks in public settings and when around people who don't live in your household, especially when other social distancing measures are difficult to maintain.
When coming to school, please ensure you are standing at least 6feet/2 meters away from others.   That's more space than you might think.  As the days go by and families are becoming more comfortable coming to school, we have noticed groups getting a little cozier.  And we can't have that.
We know keeping your distance is tough (especially given how friendly, welcoming and all around awesome our DG school community is!), it's hard not to stand together and visit.   But right now, we cannot.   The most caring thing we can do for one another is to take a step back and make sure we're all keeping a safe distance from one another (waving is encouraged!)
Early Pick Up
As you are aware, our students and staff have new COVID related safety procedures when it comes to entering and exiting the building.  These routines are very different from what we are used to.    With each day, we learn a bit more about what's working well and what adjustments are needed to logistics of these routines.
Lately, we are noticing a lot of requests for early pick ups of students (less than an hour prior to dismissal time). These early pick ups are very disruptive to the classroom as students need to follow through on certain procedures before going home.   These end of day routines are built into the daily schedule for the class.  When a student is leaving before dismissal, teaching and learning for the class stops while the teacher assists the student(s) being picked up early.  In some classes this is happening several times a day.
For this reason, we will be tightening up on dismissal procedures.  Students need to be at school until their regular dismissal time*.  If you do need to pick your child up earlier for an afternoon appointment, please pick them up at noon, when there is a natural break in the day.   If your child will be leaving at noon for an afternoon appointment, please ensure that you send a note letting the teacher know.  Thank you, in advance, for your cooperation
* obviously, this does not apply in a true emergency.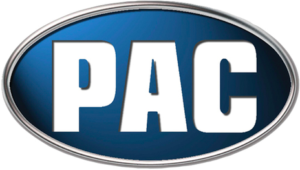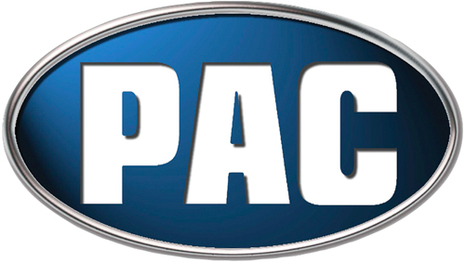 PAC Meeting
Our first PAC meeting for the 2020-2021 school year will be on Monday, September 28th at 7:30 p.m. via Zoom.  All parents and guardians are invited to join the PAC meeting.  The Zoom link will be sent out via email by Monday afternoon to all parents.  If you have never joined a PAC meeting, please consider doing so from the comforts of you home!
Monday, September 28th:  PAC meeting 7:30 p.m. via Zoom (link will be sent out to all parents by Monday afternoon)
Wednesday, September 30th:  Orange Shirt Day
Monday, October 5th – Parent/Teacher Conference Sign-up closes
Thursday, October 8th:  Individual Picture Day
Monday, October 12th:  Thanksgiving Day (School is closed)