Dear Devon Gardens Families,
Here's some info for the week ahead….
A MESSAGE FROM YOUR PAC 
PAC Meeting Monday, Sept 9th at 7pm.
Our first meeting of the year is already upon us!  Please join us this Monday at 7pm in the school library.  The Devon Gardens PAC is active and coordinates a number of programs and events throughout the year.  Things like Tuesday's pancake breakfast along with monthly hot lunch snack and popcorn days, the year end Family Fun Night, fundraising for new playground equipment and the recent library transformation have all been made possible by our parent volunteers.
We have a number of positions currently vacant and are hoping to get some new parents to join the group to take on these roles:
– Canadian Parents for French (CPF) Rep.
– Gaming Funds Rep
– Emergency Preparedness Rep.
– Members at large
As well next year we will no longer have a hot lunch coordinator or a yearbook coordinator.  Without these roles filled, these programs will be discontinued.  This would be a great year to join and be able to shadow our current volunteers to learn how it all works.  These roles can be taken on even if you cannot make all the PAC meetings.
Please consider joining the PAC. Your contribution will aid in the success of the students and school.
See you Monday!
Varinder Khaira PAC Chair
Dianna DeBlaere PAC Vice-Chair
The PAC will hold its first popcorn day on Friday, September 13.  A bag of popcorn will be sold for $1.00 at recess time.  Please send a loonie with your child should you want to participate in this event.
* And another big Thank You to our PAC for the wonderful pancake breakfast on the first day of school!

A reminder that the PAC will be running once a month hot lunches again this year. As in past years, ordering and payments is done online.
Our first hot lunch will be on September 27th.  Please order for hot lunches on line.  The order system is open.  For those new to our school, here is the link to how to order for hot lunches.
https://devonpac.hotlunches.net
If you need to see which division your child is in, please take a look at our staff directory.
MEDICATION AT SCHOOL
If your child may need to have access to medication such as an inhaler or epipen at school, please contact our school administrative assistant, Mrs. Verma at sverma@deltasd.bc.ca
BAND RENTAL NIGHT FOR GRADES 6 and 7
For your convenience, we are setting up a band rental night at our school on Wednesday Sept 11th at 6:45 pm, with Tapestry Music in our library. Please note, that you can also decide to rent your instrument through another store. This night is set up so that our families don't have travel farther than necessary.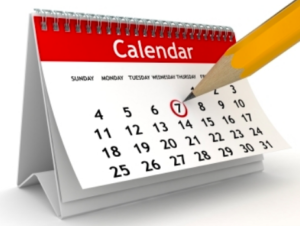 CALENDAR
Just a reminder that we are always trying our best to provide you with the most up-to-date calendar information on our website. The direct link can be found below.

Parent Connect is a web based application for parents to use to update/view their child(ren's) demographic Information, to consent to various Permission Forms, to Schedule Parent/Teacher Conferences, etc…. .
At the beginning of each year, all parents need to go onto parent connect to:
Verify/Update their demographic/emergency release information.
Complete the on-line permission forms
Updating your Demographic and Emergency Release Information:  We rely on this contact information when trying to contact parents, or alternates, in the event of an emergency.   Therefore, we need it to be accurate.
It is very important that you review and update your cell phone number, email address, emergency contacts and designated emergency release.
** Please note – you will not be able to update your home address or home phone number on-line.  If you require changes, please contact the school office.
Emergency Contact vs Emergency Release – what's the difference?
It is important to know that "EMERGENCY RELEASE " and  "EMERGENCY CONTACT" are not the same thing.  This information is inputted separately in Parent Connect.
Emergency Contact – who we contact if we cannot reach you
Emergency Release – In the event of an earthquake, fire or other serious occurrence resulting in an emergency school closure during the school day, it is important that you have designated at least one "emergency release" adult for your child(ren), in the event that you are unable to collect your child(ren) from school.
The people you designate as "Emergency Release" are: 
over 19 years of age (we cannot release your child to a minor, including an older sibling who is under 19 years old)

not necessarily the same people as those you have listed under "emergency contacts" (but they could be)

ideally within walking distance, as roads may be closed in an emergency situation

trusted adults who will assume responsibility for the guardianship/care of your child until you are able to get there (in an emergency, such as an earthquake, this could be up to 72 hours)
Having designated Emergency Release adults in place is just part of your family's Emergency Preparedness Plan.
***It is important that all parents understand that in emergency situations (or during an emergency drill),  students will only be dismissed from school to their parents or designated "emergency release" adult.   In order to maintain the safety of your children, there can be no exceptions. This means that, if grandparents or daycare providers routinely pick up students, they must be named as "EMERGENCY RELEASE" CONTACTS on Parent Connect.
Very Important – If you have multiple children in our school/the district, this information must be added/updated separately for each child.  Changing the information for one child will not automatically change it for your other children.
Permission forms on Parent Connect – Each year, the Delta School District requires that parents approve, through, Parent Connect various permission forms (eg. walking field trip, Fruit & Veggie program, Photo & Media consent, Google Apps for Education, etc….).   It is very important that you complete the on-line permission forms.
PLEASE HAVE ALL UPDATES AND APPROVAL FORMS COMPLETED by FRIDAY, SEPTEMBER 13th
LINK TO PARENT CONNECT INFO/INSTRUCTIONS
parent connect forms permissions
STUDENT PLANNERS
At Devon Gardens, students in grades one through seven use student planners. This is an excellent tool to help students develop effective habits and take responsibility for their learning.  Planners also help keep parents informed about their child's schoolwork, and can also be a communication tool between parents and teachers.  Planners will be handed out in classes within the next week. Please send $5.00 with your child to your child's teacher or pay at the office. (If you are sending a cheque, please make it payable to Devon Gardens Elementary).
Monday, Sept 9 – PAC meeting in the library at 7:00 p.m. (All parents welcome)
Wednesday, Sept 11 – Tapestry instrument rental night for grades 6 and 7 students at 6:45 p.m. in the library
Friday, Sept 13 – Popcorn day (popcorn for sale at recess for $1.00 a bag)
Thursday, Sept 19 – Devon Gardens open house; more information to follow
Friday, Sept 20 – Non instructional day School is closed
Monday, Sept 23 – Performance assembly
Thursday, Sept 26 – First term previews sent home
Friday, Sept 27 – Individual student pictures taken