Dear DG Families,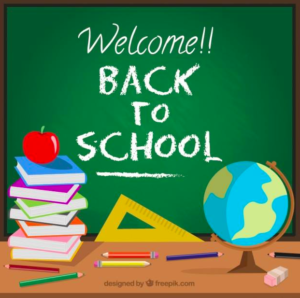 It was great to welcome our students and their families to school last week!  We have lots of new families who have joined our DG school community – welcome!  We look forward to getting to know you children better over the course of the school year.
Individual School Photos
Individual school photos will be taken on Tuesday, September 13th.
Stay up-to-date with School Events
Please be sure to check the Events Calendar on our website, frequently.  It gets updated regularly and is the best way to stay on top of important upcoming events at school.
Here is the link:
https://dg.deltasd.bc.ca/events-calendar/
School Planners
At Devon Gardens, students in grades one through seven use student planners. This is an excellent tool to help students develop effective habits and take responsibility for their learning.  Planners also help keep parents informed about their child's schoolwork, and can also be a communication tool between parents and teachers.  Please watch for a notice coming home this week.
Snack, Lunch, and Water Bottles
Please ensure that your child comes to school with all that they need for the day, including their snack, lunch and water bottle.  These items should come to school with your child in the morning, packed in their backpack, and not dropped off at the office.    We do have some items on hand for students who forget their lunch.
Last week we received several calls about off-leash dogs on the school grounds.  We're thinking these individuals are probably not parents at our school who are generally all very conscientious  in keeping their dogs leashed at all times (thank you). One of the things that may cause confusion for dog owners is that there is a nearby designated off-leash dog park named "Devon Gardens Park" (located at 11011 McAdam Road).    Please help us get the word out to friends, family, neighbours, etc.. that the Devon Gardens off-leash park is the one on McAdam Road, not on Russell Drive (that's our school)  and please continue to let us know if you notice off-leash dogs on the the school grounds so our staff can follow up.
Managing Life Threatening Allergies at school
While many people suffer from bothersome but manageable allergies (eg. certain foods, pet dander, seasonal allergies, etc…), a small number of people have severe, life threatening allergies.   At Devon Gardens, we have students and staff who have severe allergies to nuts and onions.   Their allergies are so severe that these items cannot be brought to school, at all.
In addition to this, if your child is in a class with a student who has a severe allergy, you will receive a letter from the school outlining if certain food/products need to be avoided by students in the class in order to create a safe environment. Thank you for your cooperation.  With your help, we can do our best to prevent a reaction and to make sure that all of our students are safe, healthy, and able to concentrate on learning. Anyone wishing further explanation or information on this type of allergy may contact the school.
If your child has life-threatening allergies, please ensure you have informed the school. Please either call the office or email Ms. Labrosse  slabrosse@deltaschools.ca
MEDICATION AT SCHOOL
If your child has any serious allergies or medical conditions, and/or needs to have access to medication such as an inhaler or epipen at school, there is a form that needs to be completed each year.   Please contact our school administrative assistant, Ms. Labrosse for more information slabrosse@deltaschools.ca
Crossing Guard at Nordel and 112th
After not having had a Crossing Guard at this busy spot for most of last year, we are so pleased that the position has finally been filled!   Our new Crossing Guard is Ms. Houle, who is also one of our new Noonhour supervisors.
We are pleased to welcome the following staff members to Devon Gardens!  A complete list of our staff can be found on our school website.
Ms. Dhaliwal – Noonhour supervisor
Ms. Eastman – Noonhour supervisor
Ms. Gasman – Speech and Language Pathologist
Ms. Grund – Vice Principal
Ms. Houle – Crossing Guard (Nordel & 112th), Noonhour supervisor
Ms. Labrosse – Administrative assistant
Mme Porter – Teacher,  French Immersion Program
Ms. Preston – Learning Support Teacher
Mme Santamaria – Teacher, French Immersion Program
To contact your classroom teacher via email, please see our contact list.
https://dg.deltasd.bc.ca/staff/staff-directory/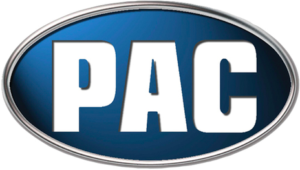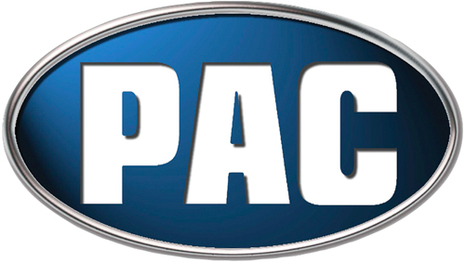 The first PAC meeting of the year is Monday, September 12th at 7:00 pm, in the school library.  You can also join via Zoom if you are unable to attend in person.
A zoom link, along with the agenda, will be emailed to parents on Monday
A message from your PAC:
"We're incredibly proud to have been chosen and looking forward to serving Devon Gardens students, parents and staff. In past years, the PAC has provided Devon Gardens with playground equipment, speakers, beautiful murals, fun snacks for the children, activities to enrich our community and more. We will be continuing the legacy of the generous parents who made all this possible"
We are pleased to welcome the 2021-22 PAC Executive Members as they begin their 1-year term.
PAC Executive
 

| | | | |
| --- | --- | --- | --- |
| PAC Chair | Adrian Wild | email: pacdevongardens@gmail.com | |
| PAC Vice-Chair | Jennifer Iachetta | | |
| DPAC Rep | Stevie Wild | | |
| Treasurer | Cleo Nomm | | |
| Secretary | Katrina Smyth | | |
| Member at Large | Carolyn Stanley | | |
| Member at Large | Herminder Mahay | | |
| Gaming Representative | Sun Sahota | | |
| CPF Representative | Vacant | | |
| | | | |
PAC Committees
 
Emergency Prep
Vacant
Emergency Prep
VACANT – Please sign up to help
Special Lunch Coordinator
Vacant
Special Lunch Coordinator
Vacant
Monday, September 12th: PAC meeting 7:00 pm in-person in the library or via Zoom
Tuesday, September 13th: Individual photos taken
Thursday, September 22nd: Term 1 previews sent home electronically
Thursday, September 22nd: DG Open House 5:30 – 6:30 pm
Friday, September 23rd: Professional Development day (school is not in session)
Other dates and events are listed on our school calendar on our website: https://dg.deltasd.bc.ca/events-calendar/