BACK TO SCHOOL INFORMATION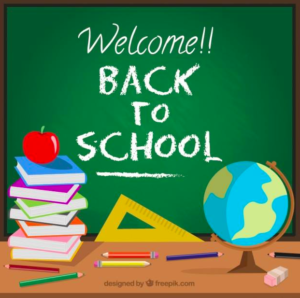 On the first day of school:
Incoming Kindergarten students – please line up in the undercover area
Students in grades 1 to 7 will attend from 8:47 a.m. – 12:00 p.m.
Students in grades 1 to 7, who are new to the school, should report to the office.
 As classes will not be finalized,  students in grades 1 to 7 will not go into their new classes on the first day of school. For the most part, students will be going back to their last year's classroom and/or teacher.   There are some exceptions, so please check the boards outside on the morning of September 8th.
Students should bring a few basic supplies – pen/pencil, pencil crayons, scissors, etc… for the first few days (please do NOT send your child to school with their full complement of school supplies on the first day).  Once students are placed in their classes, their teachers will let them know what supplies to bring and when.
School Supply List
Please find attached the school supplies list for the 2020-2021 school year.
English Supply Lists – ALL GRADES 2020-2021
French Supply Lists ALL GRADES 2020-2021
Wednesday, September 9th



Students in grades 1 to 7 begin "regular Wednesday hours" ( 8:47 a.m. to 1:45 p.m.) and will be with the same teacher as they were on Tuesday

Kindergarten students will attend in small groups, as per the gradual entry schedule, mailed home in the Spring.  Please contact the school office (604-581-6185) if you are not sure of your child's schedule.
School  Schedule
Office Hours: 8:30 a.m. – 3:30 p.m.
Instructional Hours
Grades K – 7
First Bell
8:42 a.m.
Opening Time
8:47 a. m.
Recess
10:40 a.m. – 10:55 a.m.
Lunch
12:20 p.m. – 1:05 p.m.
Dismissal
3:00 p.m. Mondays/ Tuesdays/ Thursday/ Fridays

1:45 p.m. on Wednesdays
Please note: Early dismissal on Wednesdays at 1:45 p.m.
As the situation with COVID-19 is still evolving, please check the website prior to the start of the school year for up to date information and procedures.