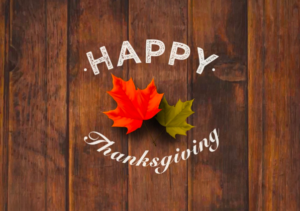 Dear Parents and Guardians,
I hope that this weekend allows you just a bit of extra time to spend with your kids. I always enjoy it when kids take the time to tell me about the awesome experiences they have with their families. Thank you for supporting your children and helping us do a better job as educators.

We are preparing for our Diwali celebration. As in past years, we look for students who may be interested in helping. If your child is interested in helping us out with our Diwali Assembly, please have a look at the notice below.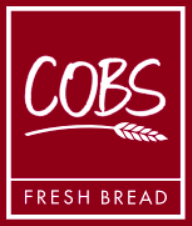 Cobs Bread Dough Raiser Program
The PAC has signed up for a 'Dough Raiser Program' with COBS Bread Scott 72 Centre which enables us to raise money for our school throughout the year! Be sure to mention Devon Gardens Elementary each time you make a purchase at COBS Bread Scott 72 Centre; they will donate 5% of your purchase back to our school.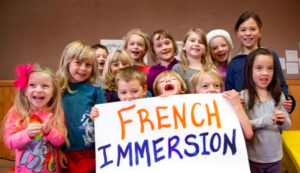 If you are a parent of a French Immersion Student, please have a look about our District's French Immersion Program Review by clicking below.
Alternatively, you can access the information via this link below.
 
We understand that drop off and pick up times can be very busy. We encourage families to walk to and from school if possible. Unfortunately, our school was just not designed to accommodate so much traffic during drop off and pick up.  Parents can continue to help us keep our students safe during pickup and drop off times, by doing the following.
Use the designated parent parking lot across the street from the school
Follow the directions of crossing guards
Keep our school/staff parking lot clear of parent vehicles and pedestrians
Stress to your children that they should not hang out in our parking lot
Keep vehicles clear of Downs Road
Do not block private driveways of houses near our school
Encourage older students to walk to school
If possible, walk younger students to school
Drive slowly and cautiously 
Report traffic concerns to the office
Again, please remember that even though all our crossing guards have been trained, they are as young as 10 years old and giving directions to adults may be challenging for some of them. All our crossing guards have been trained to ask students and adults to follow traffic safety rules. They will ask adults and students to cross at the designated spots and give directions if they see people doing unsafe actions such as jay-walking. It is expected that adults, students, and drivers of vehicles follow the directions of these crossing guards while they are on duty.
Just a friendly reminder to all our visitors, that we do have people in the building that have sensitivities to scents and fragrances. Please avoid scents when visiting the school. We thank you for your understanding and cooperation.
A reminder that, Parent Teacher Conferences will be October 10th and 11th. Students are dismissed at noon of Oct 10th, and at 2:00pm on Oct 11th.
Please book your Parent Teacher Conference as per instructions in the document below.
Parent Teacher Conference Booking Instructions

Delview Secondary's 26th Annual Thanks For Giving is on Thursday October 11th this year!
We're getting ready to canvass various areas in North Delta with our student teams that night so we would like you to help us out and "Save Your Cans"! Every year, we collect over 10,000 non-perishable food items for the Surrey Food Bank and Deltassist. This is the largest one-day food drive in B.C.! Please help us out and gather together some non-parishable food items and have them ready for our students to collect at your homes on the evening of October 11. Our students will be accepting non-parishable, food items, refundable cans and bottles, and cash donations. Thank you for your continued support".
Have a great week!
 
Sincerely,
Mark Douangchanh
Principal, Devon Gardens Elementary
Tuesday, Oct 9 – Vancouver Giants Visit at 9am (for intermediates)
Wednesday, Oct 10 – Students dismissed at noon  
Wednesday, Oct 10 – Parent Teacher Conferences start at 1pm
Thursday, Oct 11 – Students dismissed at 2:00 
Thursday, Oct 11 – Parent Teacher Conferences start at 2:15
Tuesday, Oct 16 – Grade 7 Volleyball, HOME GAME vs Brooke
Tuesday, Oct 16 – Grade 6 Volleyball, AWAY GAME at Brooke
Thursday, Oct 18 – Diwali Assembly at 9am
Thursday, Oct 18 – Grade 7 Volleyball, AWAY GAME at Gibson
Thursday, Oct 18 – Grade 6 Volleyball, HOME GAME vs Gibson
Friday, Oct 19 – Pro D Day
Monday, Oct 22 – Pro D Day