Dear DG Families,

Crossing Guard Schedule
Please find the link to the updated crossing guard schedule.
https://docs.google.com/spreadsheets/d/10kjqfnzGQ1n3nBUo5LHVt_sHO0nKrKGF0T1lkdkWJiw/edit?usp=sharing
We're always looking for additional Crossing Guards in grades 5-7!  If your child is interested in being a Crossing Guard, please let Ms Tee know (or encourage your child to do so)
Pick up times can be very busy, and Russell Drive is very narrow.  As such, we encourage families to walk to and from school if possible.  Parents can continue to help us keep our students safe during pickup and drop off times, by doing the following.
Use the designated parent parking lot across the street from the school
Follow the directions of crossing guards
Use the cross walk to cross Russell Drive and encourage your children to do the same (it's not safe for kids to run across Russell Drive)
Keep our staff parking lot clear of parent vehicles and pedestrians (lately we've noticed an increase in parent vehicles driving through, and even parking in, the staff lot; please don't do this)
Stress to your children that they should not hang out in or run across the staff parking lot
Keep vehicles clear of Downs Road
Do not block private driveways of houses near our school
Encourage older students to walk or bike to school
If possible, walk younger students to school
Drive slowly and cautiously 
Report traffic concerns to the office
Basketball Schedule
Grade 6 and 7 Basketball season has started!  Here is the schedule.
NORTH BASKETBALL SCHEDULE 2020
The basketball schedule can be found on our website as well  https://dg.deltasd.bc.ca/programs/clubs/
Coronavirus Update

The Vote for "Devon Gardens Green"
Who knew there were so many variations of green?   Between February 4th and 13th, we'll be asking students to vote for their preferred shade of "Devon Gardens Green".   Ballots will be made available to students starting Tuesday and voting will close Thursday, February 13th.  The 4 choices are on the bulletin board across from Mme Su's room.
Snow in the forecast!
They're calling for snow again this week.  Please ensure that your child(ren) is dressed appropriately for the weather.
 Ready Set Learn
Devon Gardens is pleased to host Ready, Set, Learn! for our preschool aged children (ages 3, 4, 5) and their caregivers.  We will be hosting a concert on Tuesday, Feb 11th at 9:30 – 10:30 a.m. in our school gym to welcome our soon to be students.  Children and their caregivers are welcome to come on that day to hear a concert and get a free book.  No RSVP is needed; the gym doors will open at 9:25 a.m. right before the concert.
Battery Recycling – until the end of February

The ECO Team at Devon Gardens is collecting single use batteries to recycle.  If you have single use batteries to recycle, please bring them into your child's class or to the office.  Our ECO Team teacher leaders this year are Mme Santos, M Lawler, and Ms. Chan.  Thank you for their leadership and time in helping us reduce waste at our landfills.
PAC Meeting
Did you know that as a parent/guardian at Devon Gardens you are automatically a member of the PAC?  The next PAC meeting is Monday, February 3rd at 7 p.m. in our school library.  ALL parents are welcome to attend.  Please join us at the next PAC meeting to find out more about all the great things PAC does to make a difference for our school.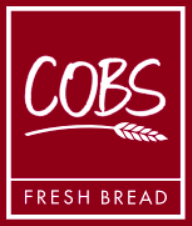 Cobs Bread Dough Raiser Program
The PAC has signed up for a 'Dough Raiser Program' with COBS Bread Scott 72 Centre which enables us to raise money for our school throughout the year! Be sure to mention Devon Gardens Elementary each time you make a purchase at COBS Bread Scott 72 Centre; they will donate 5% of your purchase back to our school.
Monday, February 3rd – Grade 7 Visit to Burnsview
Monday, February 3rd – PAC meeting at 7:00 p.m. in our library
Tuesday, February 4th – Homework club for Gr 4-7 at 3:00 – 4:00 p.m. in our library
Tuesday, February 4th – Gr 7 Boys' Basketball McCloskey at DG
Tuesday, February 4th – Gr 6 Boys' Basketball DG at Gray
Wednesday, February 5th – Recess Snack Day Cob's Bread
Thursday, February 6th – Gr 6 Girls' DG at Richardson
Thursday, February 6th – Community Schools LEGO program 3:15 – 4:45 p.m.
Tuesday, February 11th – Ready Set Learn 9:30 – 10:30 a.m. in the gym
Tuesday, February 11th – Homework club for Gr 4-7 at 3:00 – 4:00 p.m. in our library
Tuesday, February 11th – Grade 7 Boys' Basketball DG at Gibson
Tuesday, February 11th – Grade 6 Boys' Basketball MC at DG
Thursday, February 13th – Delta Gymnastics K-3
Thursday, February 13th  – Grade 7 Girls' Basketball DG at Richardson
Thursday, February 13th – Grade 6 Girls' Basketball DG at MC