Dear Parents and Guardians,
I hope you are reading this during a time when you are rested and relaxed. Thank you for reading our Dragon's Breath. We sincerely, hope to keep you as informed as possible.
LACROSSE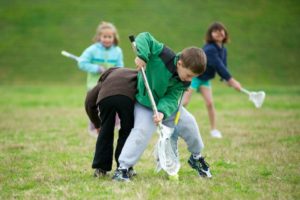 The school district is offering some Lacrosse Camps. Please have a look at the info link below if you are interested.
DO YOU KNOW ANY PRE-SCHOOLERS?
Popcorn Day is coming up on March 2
PINK SHIRT DAY FEB 27 (NOT THE 28TH)
Don't forget that this year we will be celebrating Pink Shirt day on Tuesday Feb 27 (not the 28th because of Science Fair). Students are encouraged to wear pink that day to show their dedication to being kind. Of course, participation is optional, but we hope to see as many people participate as possible.
Our Science Fair is on Wednesday Feb 28. Students from grades 4-7 are participating. Parents are welcome to come and view our student Science Fair Projects from 9:10 – 10:20 or 10:50 – 11:50.
A reminder that we are asking families to bring $5 per student so we can replenish some supplies in the Earthquake Bin. Please click below for more information and send $5 with your child as soon as possible.
 
Have a great week!
Sincerely,
Mark Douangchanh
Monday, Feb 19 – Grade 6 boys basketball practice at lunch
Monday, Feb 19 – Assembly: BC Lions Energy Champions
Tuesday, Feb 20 – Grade 6 girls basketball practice at 8am
Tuesday, Feb 20 – Hoop Shoot Meeting/Sign Up at recess for grades 5, 6 and 7
Tuesday, Feb 20 – Grade 7 girls basketball at lunch
Tuesday, Feb 20 – Grade 6/7 Band Concert at 2pm
Tuesday, Feb 20 – Grade 7 Boys home game against Annieville
Tuesday, Feb 20 – Grade 6 Boys away game against Gibson
Wednesday, Feb 21 – Hoop Shoot Prelims
Thursday, Feb 22 – PAC Hot Lunch – White Spot
Thursday, Feb 22 – Pottery Session A, K-Gr. 2 at lunch
Thursday, Feb 22 – Grade 7 boys basketball practice at lunch
Thursday, Feb 22 – Grade 6 Girls Basketball, Home game against McCloskey
Thursday, Feb 22 – Grade 7 Girls Basketball, Away game against Annieville
Friday, Feb 23 – Pro D Day
Monday, Feb 26 – Grade 6 Boys Basketball Practice at lunch
Tuesday, Feb 27 – PINK SHIRT DAY
Tuesday, Feb 27 – Grade 6 girls basketball practice at 8am
Tuesday, Feb 27 – Grade 7 girls basketball practice at lunch
Tuesday, Feb 27 – Grade 7 boys basketball away game at Gibson
Wednesday, Feb 28 – Science Fair
Wednesday, Feb 28 – Grade 6 girls basketball practice at 8am
Wednesday, Feb 28 – Grade 7 Boys Basketball Practice at lunch
Thursday, March 1 – Pottery Session A, K-Gr. 2 at lunch
Thursday, March 1 – Grade 7 Boys Basketball Practice at lunch
Thursday, March 1 – Grade 6 girls basketball home game against Hellings
Thursday, March 1 – Grade 7 girls basketball away game at Hellings
Friday, March 2 – Popcorn Day
Friday, March 2 – Div. 15, 2, 4, 5, 6 and 7 to Shrek at ND
Friday, March 2 – Grade 7 girls basketball practice at lunch