To all our Moms out there that do so much for our students,
We would just like to say thank you!
Parent Survey
This year, our teachers have been working with our students to help them understand what it is they are learning, why it is important, and what they would like to learn next. You will notice that this information has been shared with you through our CSL Report cards.
We would appreciate finding out your input on the student perspective portion of the CSL Report Card. The student perspective portion of the CSL Report card lets you know your child's perception of his/her learning.
Please take the time to complete this quick survey as it will provide our teachers with feedback.
This survey is completely anonymous. Please complete one survey for each child you have at our school.
https://forms.gle/Urd6Ruo5M5qaFDsQ9
Dear Parents and guardians
ELL(ESL) students have the opportunity to register and attend ELL Summer School at no cost if they are already attending a Delta School. Children completing kindergarten this June are considered Jr gr 1's. Please see the link below to register online.  See the dates and locations as listed. If you have any questions you can contact your child's teacher or Ms Syens at Devon Gardens.
Parent Appreciation Assembly
Our parent appreciation assembly and the library grand opening will be on Thursday, May 23.
Our parent appreciation assembly will be from 2:00 p.m. – 3:oo p.m.  Reception to follow in the library for the coffee/tea and goodies from 3:00 – 4:00 p.m.
We hope you can attend. Please see the invitation below.
Parent Appreciation Invitation 2019

We are finalizing some details for the students who earned a spot to compete are our District Track Meet on Thursday. Stay tuned! More info coming soon.
You can now order your Devon Gardens 2018-2019 yearbooks! Featuring photos of each class, special events, and the Grade 7 memories, each yearbook is only $20. Delivery will be at the end of June. Place your order today!! 
https://devonpac.hotlunches.net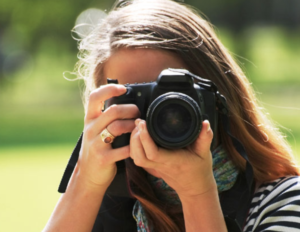 Do you have any photos of school events that you want to share? Please either email Mr. Douangchanh at mdouangchanh@deltasd.bc.ca 
Or upload to this google drive folder. 2019 DG Photos

Mark Douangchanh

Monday, May 13 – Div 16 and 17 to Police Station
Monday, May 13 – 10, 11, 12 and 14 to the Hive
Wednesday, May 15 – Div 17 to Westham Island
Thursday, May 16 – District Track Meet at SDSS
Friday, May 17 – Pro D Day 
Monday, May 20 – Victoria Day Holiday
Wednesday, May 22 – Div 6 & 7 to Burns Bog
Thursday, May 23 – Milton Randall Workshops 
Thursday, May 23 – Parent Appreciation Assembly at 2pm
Thursday, May 23 – Parent Appreciation Reception and Library Opening at 3pm
Friday, May 24 – Jersey Day
Friday, May 24 – Div 12 and 14 to Children's Festival
Friday, May 24 – Popcorn Day
Friday, May 24 – Pottery for grades 2-5 at lunch