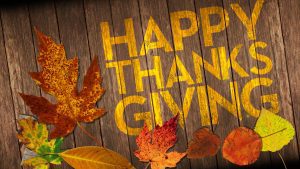 Dear Parents and Guardians,
I hope that this weekend brings you plenty of family time and opportunities to hug your kids and loved ones. I hope that the extra time allows you to laugh and re-charge together. As always, I am truly thankful for the support you give us. Without you, our school would not be the wonderful place that it is.

Volunteers needed throughout the school year
As in past years the Devon Gardens PAC is looking to build up a list of parents to help out with various activities throughout the year.  This is a great opportunity to get involved with your kids' school and meet some fellow families.
Volunteer roles include, but are not limited to, making and selling popcorn, hot lunch days, Family Fun Night, Sports Day and more.  If you are willing to be contacted when opportunities arise, please fill out the form below.
https://goo.gl/forms/THL2cgl9MzTj4eaC2
We are still looking for a CPF rep
Canadian Parents for French (CPF) is the national network of volunteers which values French as an integral part of Canada and which is dedicated to the promotion and creation of French second language learning opportunities for young Canadians. CPF works to enhance the quality of French educational programs (French Immersion and Core French) in our schools. CPF provides support, information, and resources for parents with children in the French Immersion or FSL/Core French programs. The Delta Chapter of CPF holds one meeting per month, which parents are invited to attend.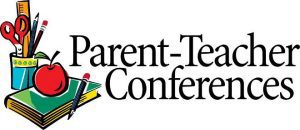 We gave out information about our upcoming Parent-Teacher Conferences in our last edition of "Thursday News". If you missed it you can access it by clicking the link below.
https://dg.deltasd.bc.ca/node/1291
In there we also highlighted our upcoming emergency evacuation drill…
Emergency Release Drill
On Thursday, Oct 19, we will be holding an Emergency Preparedness Drill at 2:40 pm. Just like last year, this will involve a full-scale release of our students – all students will be participating. It is important that we provide an opportunity where students, staff, and parents experience the evacuation process. This drill is also designed to allow us to identify any parts of our evacuation plan that may require changes for the future. Please know that this drill will happen rain or shine.
It is important that all parents understand that students will only be dismissed from school in emergency situations to their parents or designated emergency release adult who bring photo identification. Students cannot be released to an older sibling or others who are not designated as "emergency release" parties. Students will not be allowed to leave school property until a predesignated adult retrieves them. In order to maintain the safety of your children, there can be no
exceptions. This means that parents need to regularly plan for who will be able to pick-up their child in an emergency situation and that the information needs to be reviewed and updated annually with the school. Parents should designate another trusted adult or two who will, most likely, be in the area if the need arises to release our students during school hours and you are not available. Again, this person cannot be an older sibling who is under the age of 19. Parents need
to provide information of who their Emergency Release designated adults are and they need to review this information annually. This information needs to be inputted through "Parent Connect". This needs to be done for each child you have in the Delta School District and you need to inform each child of who his/her Emergency Release adult is. Please see the "Parent Connect" instructions posted above. If you need help with "Parent Connect", please contact Mrs. Sim at the office.
For those parents who cannot arrange pick-up on Thursday, Oct 19th, we will dismiss students at our normal dismissal time of 3:00 pm.
DRILL PROCEDURE:
On Oct 19th, after a "duck, cover and hold" procedure, students will be assembled on the grass field in the back of the school. A command center will also be found near the back of the school on the basketball court. Students need to be picked up at 2:40pm. When you arrive to pick up your child, please wait at the designated parent area. You will be directed to your child's teacher to complete the release procedure. You must provide photo identification when picking up your child. Please note that this drill may take some time. We thank you in advance for your patience and understanding.
This process is essential in making sure that all children are accounted for properly. Please help us remind your child that this drill is simply for practice in case we ever have an actual emergency and that there is nothing to worry about during this drill.

INDIVIDUAL PHOTO DAY is Thursday, Oct 12. Help your kids to BRING THEIR BEST SMILE.

Please continue to help us keep our students safe during pickup and drop off times. We understand that that before and after school can be very busy. Please help us by doing the following.
Use the designated parent parking lot across the street from the school
Follow the directions of crossing guards
Keep our school/staff parking lot clear of parent vehicles and pedestrians
Stress to your children that they should not hang out in our parking lot
Keep vehicles clear of Downs Road
Encourage older students to walk to school
If possible, walk younger students to school
Report traffic concerns to the office
Together we can continue to work on keeping our kids as safe as possible during pick-up and drop-off times.
Have a great week!
Sincerely,
Mark Douangchnah

Tuesday, Oct 12 – BOOK FAIR open at lunch and from 3:00pm to 4:00pm
Wendesday, Oct 11 – Div. 8 to Richmond Nature Park
Wednesday, Oct 11 – Early Dismissal at 12:00pm
Wednesday, Oct 11 – Parent Teacher Conferences 1:00pm to 3:00pm
Wednesday, Oct 11 – BOOK FAIR open for 1:00 to 3:00pm
Thursday, Oct 12 – Individual Photo Day (Tentative Location: Gym Stage)
Thursday, Oct 12 – Early Dismissal at 2:00pm
Thursday, Oct 12 – Parent Teacher Conferences 2:15pm – 7:00pm
Thursday, Oct 12 – BOOK FAIR open 2:15pm – 7:00pm
Friday, Oct 13 – Div 9. at Richmond Nature Park
Friday, Oct 13 – Popcorn Day at Recess
Wednesday, Oct 18 Div. 5 and 13 to Pumpkin Patch
Thursday, Oct 19 – Diwali Assembly
Thursday, Oct 19 – Earthquake Drill with Full Evacuation
Friday, Oct 20 – Pro D Day
Monday Oct 23 – Pro D Day