Dear DG Families,
Ready Set Learn
Devon Gardens is pleased to host Ready, Set, Learn! for our preschool aged children (ages 3, 4, 5) and their caregivers.  We will be hosting a concert on Tuesday, Feb 11th at 9:30 – 10:30 a.m. in our school gym to welcome our soon to be students.  Children and their caregivers are welcome to come on that day to hear a concert and get a free book.  No RSVP is needed; the gym doors will open at 9:25 a.m. right before the concert.
Battery Recycling – until the end of February

The ECO Team at Devon Gardens is collecting single use batteries to recycle.  If you have single use batteries to recycle, please bring them into your child's class or to the office.  Our ECO Team teacher leaders this year are Mme Santos, M Lawler, and Ms. Chan.  Thank you for their leadership and time in helping us reduce waste at our landfills.
School Twitter Page
Did you know that our school has a twitter page?  On it we share information and pictures (of students who have photo consent) as well as some of the events happening at our school.   Check it out!  It is another way that we connect and share with our parent community.
February's Focus

This month, we are focusing on the importance  of respectful greetings.  At Devon Gardens, we do this by looking at each other, smiling and exchanging greetings such "hello", "bonjour", "goodbye", etc…
Dragon Tickets
One of the ways we encourage and recognize positive student behaviour is through Dragon Tickets.  Staff have been giving students they  catch doing kind and nice things a Dragon Ticket.  On Fridays, we randomly draw 10 tickets to recognize and thank our students for being great role models.

The Vote for "Devon Gardens Green"
Who knew there were so many variations of green?   Between February 4th and 13th, we'll be asking students to vote for their preferred shade of "Devon Gardens Green".   Ballots will be made available to students starting Tuesday and voting will close Thursday, February 13th.  The 4 choices are on the bulletin board across from Mme Su's room.

Crossing Guard Schedule
Please find the link to the updated crossing guard schedule.
https://docs.google.com/spreadsheets/d/10kjqfnzGQ1n3nBUo5LHVt_sHO0nKrKGF0T1lkdkWJiw/edit?usp=sharing
All schedules can be found on our website.
https://dg.deltasd.bc.ca/programs/clubs/
Kindergarten Registration
We are getting ready for Kindergarten registration at our school.  Kindergarten registration will begin at our school on Wednesday, February 19th from 9:00 a.m. until noon.  For more information, please see the district website.  As well, a ready link to the registration form is listed here for you.
Website
https://www.deltasd.bc.ca/schools/student-registration/kindergarten/
Registration
https://www.deltasd.bc.ca/wp-content/uploads/sites/2/2020/02/REVISED-Student-Registration-Form-Jan.-2020.pdf
Parent Information Night for Kindergarten – Preparing for Kindergarten March 12th
PAC Classroom Funds
Our staff members have created a slide deck to share with our PAC and our parent community some of the items they have purchased to be used in classrooms for our students.  This slide deck shares with you the non consumable items that PAC funds have bought this year.  Examples of consumable items may include art supplies used to make art projects in the classroom.  Our staff is very thankful to the PAC for their support in helping to provide funds through their fundraising efforts.
https://docs.google.com/presentation/d/16erOnZY9sXiQxSn-xj8fla5UIGkPoYkr81zzhI9mev0/edit?usp=sharing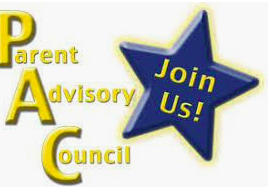 Please consider joining or volunteering for events the PAC hosts throughout the year.  Many hands make light work and all help is greatly appreciated.
As well, just to let you know, the PAC collected over $200 from the December Pancake breakfast which was donated to Deltassist.
Minutes of the PAC meetings can be found on this link:
https://dg.deltasd.bc.ca/parent-community/fundraising/
Tuesday, February 11th – Ready Set Learn 9:30 – 10:30 a.m. in the gym
Tuesday, February 11th – Homework club for Gr 4-7 at 3:00 – 4:00 p.m. in our library
Tuesday, February 11th – Grade 7 Boys' Basketball DG at Gibson
Tuesday, February 11th – Grade 6 Boys' Basketball MC at DG
Thursday, February 13th – Delta Gymnastics K-grades 3/4
Thursday, February 13th  – Grade 7 Girls' Basketball DG at Richardson
Thursday, February 13th – Grade 6 Girls' Basketball DG at MC
Thursday, February 13th – Community Schools LEGO program 3:15-4:45 p.m.
Monday, February 17th – Family Day – Schools is closed
Tuesday, February 18th – Delta Gymnastics K-grades 3/4
Tuesday, February 18th – Homework club Grades 4-7 3:00 – 4:00 p.m. in the library
Tuesday, February 18th – Grade 7 Boys' Basketball DG at Richardson
Tuesday, February 18th – Grade 6 Boys' Basketball Brooke at DG
Wednesday, February 19th – Kindergarten registration 9:00 – 12:00
Thursday, February 20th – Delta Gymnastics K-grades 3/4
Thursday, February 20th – Grade 7 Girls' Basketball Gibson at DG
Thursday, February 20th – Grade 6 Girls' Basketball DG at Gray
Thursday, February 20th – Community Schools LEGO program 3:15 – 4:45
Friday, February 21st – Crazy Hair Day
Friday, February 21st – Jump Rope for Heart Assembly
Friday, February 21st – Hot lunch