Dear DG Families,
Happy last month of school. We're nearly there!  As we look forward to summer break (it's just around the corner!), we are so appreciative of your support throughout this school year.  Ours is truly a wonderful school community!  This year hasn't been easy, but we're navigating it together.
The recent news of the discovery of the remains of 215 children buried at the site of the former residential school in Kamloops has been utterly devastating.  To honour the 215 children found, and all those impacted by the residential school system, our staff wore orange throughout the week and, on Thursday we participated in a walk-in, meeting at 8:00 to walk together along 112th, down Nordell and back to the school.
Teachers engaged their students in meaningful conversations in their classrooms and our students attached orange hearts along the fence on 112th to commemorate the lives lost and to show respect to all those families whose lives were forever changed by the Indian residential school system.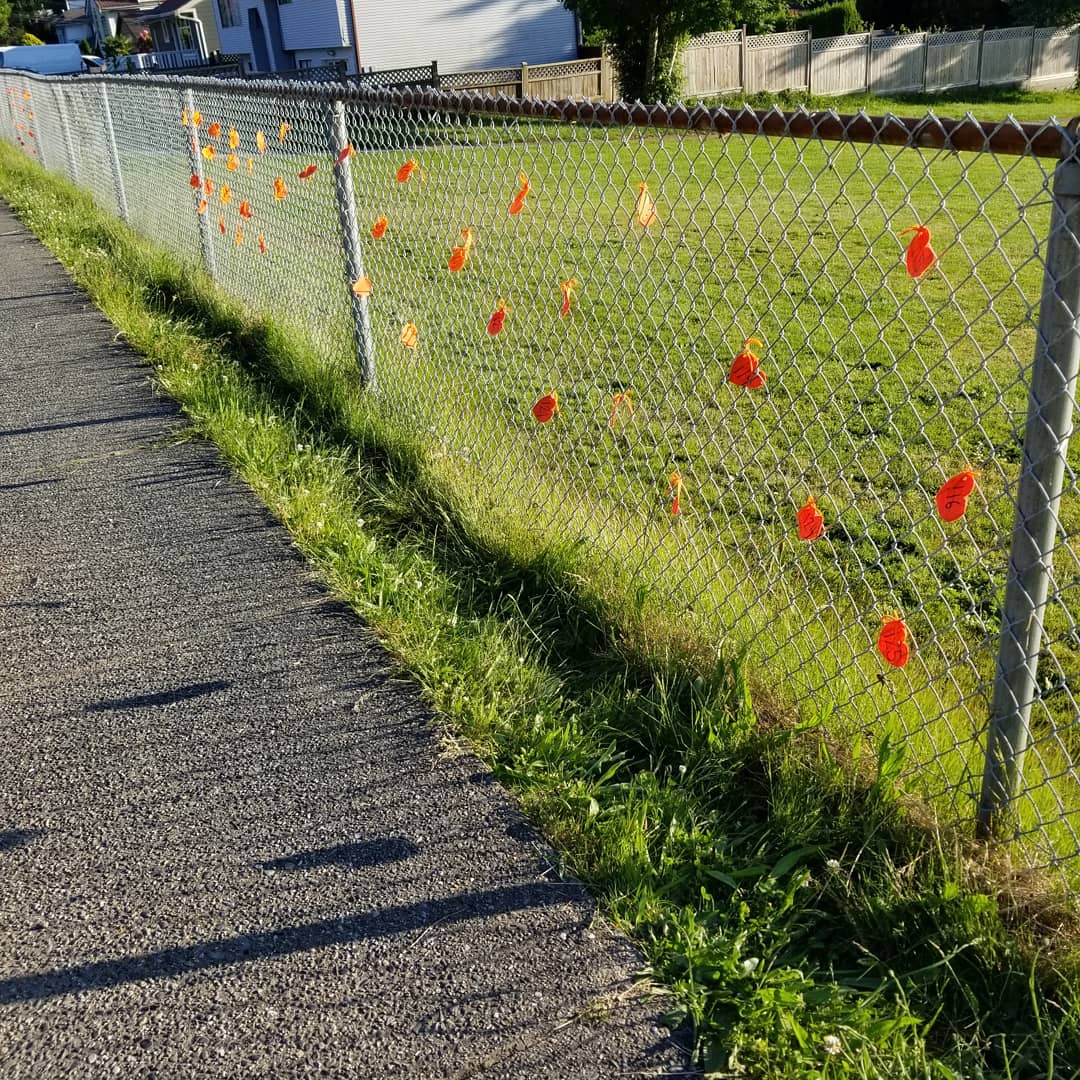 These conversations are not easy but we must be are willing to engage in hard talks around the truth of our shared Canadian history in order to move forward on the journey towards reconciliation  As educators, the staff at Devon Gardens is committed to doing this important work together and learning alongside our students.
We have also heard from parents who are wanting to continue these conversations at home but aren't sure where/how to start.  Here is a helpful article with some links and suggestions on talking to kids about residential schools:
https://www.cbc.ca/news/canada/british-columbia/how-to-talk-to-kids-about-residential-schools-1.6052966
June is typically a very busy month and this year will be no different in that regard.   Although we've had to adjust the way we are doing things, we are still holding those special year end events … just a bit differently.  Since our Grade 6 and 7 students couldn't go to camp this year, we are bringing camp to them through Camp Sasamat's mobile camp, June 10th and 11th.  And, we will still be holding very special Grade 7 Celebration events to honour our senior students on completing this important step in their educational journey.   Instead of our traditional Sports Day format, Ms Levesque will be running a "Sports Day" week where, during their gym time, students will be participating in COVID safe Sports Day-type stations that the grade 7 students and their teachers have planned for the classes to enjoy.    We're looking forward to a busy last month at DG!
Coming to school prepared for the day – Lunch, Water, Masks
We are noticing an increase in the numbers of students coming to the office (sometimes daily) to say they forgotten their lunch, snack, water bottles, and/or masks. While we do have some supplies at the office for emergencies, please note that we cannot financially sustain the amount of water bottles, cups, food, and disposable masks that we are currently going through.
Please help us by checking in with your child(ren) to make sure that they have what they need prior to coming to school each day.
After School Events
June is a very busy month for us at the school and, due to COVID restrictions, we've had to schedule some of our annual events (like our Welcome to Kindergarten event, our Grade 7 Celebration days, staff goodbyes, etc… ) outside, after school.   In order to assist us in keeping everyone safe, while ensuring these events are successful, we are asking for your assistance.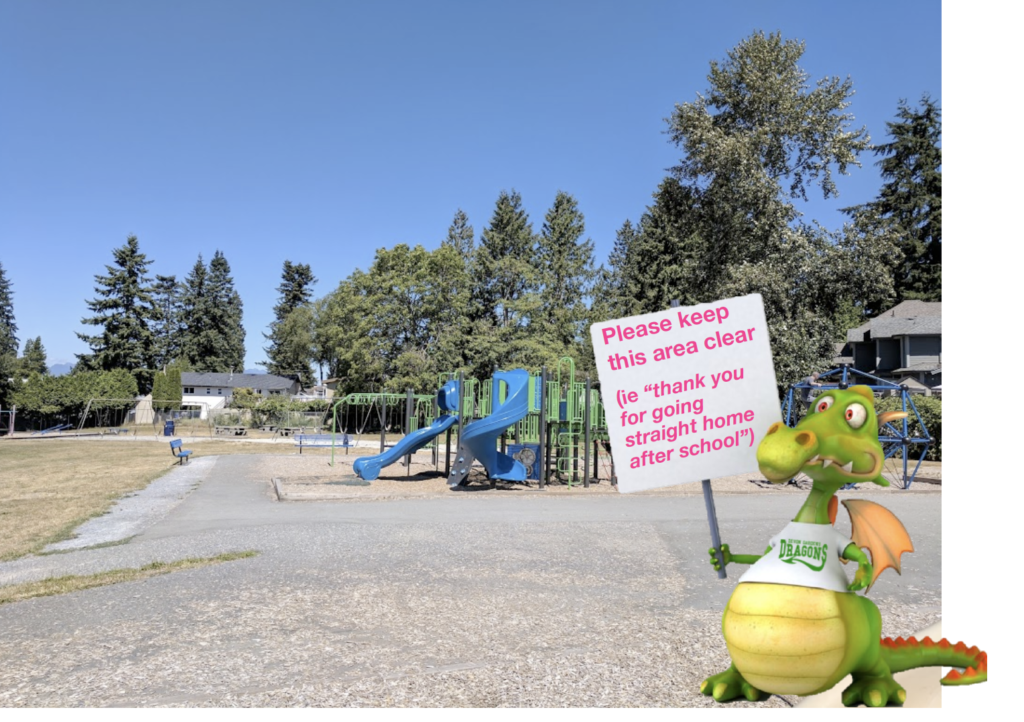 Please help us by going straight home after school.  This will reduce the number of people in the area after dismissal to allow us to get set up quickly, while also ensuring sufficient space for our guests.  We are also asking that you please leave the school grounds promptly after school without waiting for staff to remind you to do so.   This will help us to focus our attention to these special events for incoming and outgoing members of our school community.

June is Pride Month
While Pride has become synonymous with diversity, rainbows, and love, it was sparked from a much darker beginnings. Pride started as an uprising against police violence and injustice in June 1969 in New York City. Black and Brown trans women stood up to police violence. These acts of resistance, now known as the Stonewall uprising, led to the birth of Pride, Pride marches and the LGBTQAI2S+ rights movement. Society has seen positive changes and improvements regarding the treatment and acceptance of members of this community, but there is still work to be done.   Attitudes and injustice still exist and all members of our school community, whether they identify as LGBTQAI2S+ or not, are affected by homophobia and transphobia.   We need to ensure schools are inclusive and safe for students/parents/staff of all sexual orientations and gender identities.  Someone's gender does not limit their interests and opportunities, and their sexual orientation and how they understand and express their gender are welcomed without discrimination. Happy Pride, Dragons!
Summer Learning Opportunities for ELL Learners
Is your child an English Language Learner?  If yes, the School District is offering some additional summer learning opportunities!  Please see the following information for summer school for our ELL learners.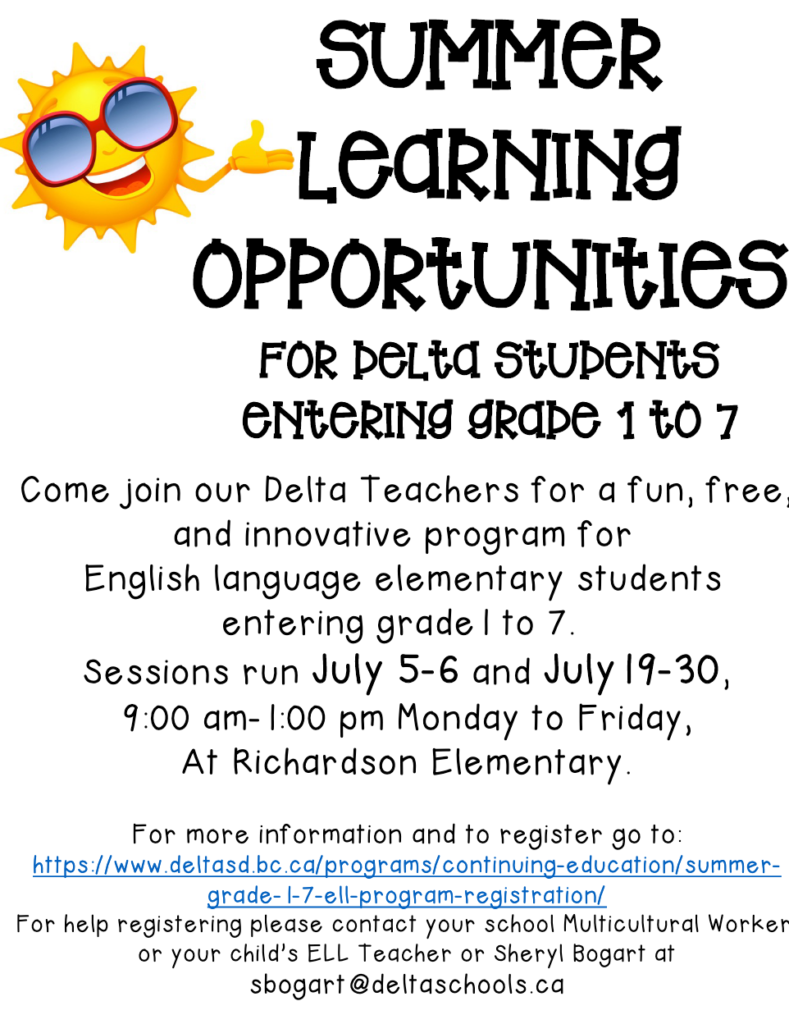 Summer Learning Flyer 2021 (1)
Registration guide: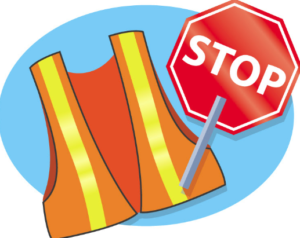 Please see the schedule listed for crossing guards until the end of June!
Delta Kids
This site is updated regularly and will have more updates regarding summer camps and activities for kids in the coming weeks with the change in Covid guidelines.
Foundry App
Recently, the Province of BC announced the launch of the Foundry BC app, which offers young people aged 12 to 24 and their caregivers access to integrated health and wellness services. Visit the Foundry Virtual BC web page to download the app or to access the web portal online.
Reminder – Fundraisers ongoing throughout the year
Return-it Express 
PAC has created a school fundraising account. To participate, simply bring your containers to the depot in sealed, clear bags, and enter the registered phone number, 604-581-6185, into the Express kiosk. You will be prompted to select the number of bags you're dropping off, the kiosk will automatically print the same number of sticker tags displaying our PACs unique Express account code. Tag each of your bags with a sticker tag and drop the bags off in the designated Express drop-off area to be counted. For a list of Return-it Express location visit https://www.return-it.ca/locations/express/
Cobs Bread Dough Raiser Program 
This program enables us to raise money for our school throughout the year! Be sure to mention Devon Gardens Elementary (or code 7806) each time you make a purchase at COBS Bread Scott 72 Centre; they will donate 10% of your purchase back to our school.
Level Ground Trading
Level Ground  is a BC business that works with fair trade coffee, tea, dried fruit and spice producers. For details and to place an order, please visit our very own Devon Gardens landing page https://www.kaci.io/devon-gardens-elementary-school-level-ground. Enter DevonGardens in the discount code field at checkout and 15% of your purchase will be a payback to the school on every order of $40+. Free shipping on orders $40+
Online Stay Safe & Babysitting Courses
Offered through First Aid Hero. When registering use promo/coupon code DGPAC and our PAC will earn $8 from each registration. For details, available course dates and online registration, please follow the links below:
Babysitting – https://firstaidhero.com/babysitting-courses/online-babysitting-courses/
Stay Safe – https://firstaidhero.com/stay-safe/
Questions? Send an email to pacdevongardens@gmail.com
This information will also be sent to parents in a separate email.  Please keep an eye out of this, coming soon!
Devon Gardens PAC Annual is hosting its Annual General Meeting (AGM) on Monday, June 21st at 7:30pm.
At this meeting, we will be holding our elections for the 2021/2022 PAC Executive Committee. Meeting and the elections will be held online via Zoom. To view the Executive Officer positions available and their respective duties, refer to the PAC constitution.
DG DPAC cannot function without dedicated volunteers. We welcome nominations for all positions and hope you will join us in fulfilling our mandate to represent the parent voice and support our school. Any parent or guardian of a student registered at Devon Gardens Elementary is eligible to hold a position on the Executive Committee. Below is a list of the PAC executive positions, current appointed representative, with years served and intention to continue for the 2021-22 school year.
| | | | |
| --- | --- | --- | --- |
| PAC Position | Name | Years in Position | Returning for 2021-22 |
| Chair | Varinder Khaira | 3 | No |
| Vice-Chair | Jennifer Iachetta | 1 | Yes |
| Secretary | Janelle Lindahl | >3 | No |
| Treasurer | Carolyn Stanley | >3 | Uncertain |
| Gaming Rep. | Cleo Yeh | 1 | Yes |
| DPAC Rep. | Vacant | | |
| CFP Rep. | Katrina Smyth | 1 | Yes |
| Member at Large | BJ Dhaliwal | 3 | No |
| Member at Large | Jana Methven | >3 | Yes |
NOMINATION Process
To express your interest, agreement to serve, and confirm your qualifications for the position you would like to nominate yourself for, please email send an email to pacdevongardens@gmail.com with the following information:
Full name
Contact information
Position interested in
Nominations will also be accepted from the floor during the AGM.
We hope you will consider running for a position on the 2021/2022 DG PAC Executive Committee.
Tuesday, June 8th: Divisions 3 and 12 in class field trip
Wednesday, June 9th: Welcome event for incoming K students/parents 2:15 p.m. – 4:30 p.m.
Thursday, June 10th & Friday June 11th: Grade 6/7 on-site Outdoor mobile camp
Week of June 14 – 18: "Sports Day" Week activities in PE
Wednesday, June 16th: Div 1 Grade 7 Celebrations walk-through stations
Friday, June 18th: Wacky Tourist Day
Monday, June 21st: National Indigenous People's Day
Wednesday, June 23rd: Grade 7 after school event (Div 9/10)
Friday, June 25th: Grade 7 leaving ceremony (shared virtually, no in-person spectators) 9:30 – 10:30 a.m.
Monday, June 28th: Year end virtual assembly (no in-person spectators)
Tuesday, June 29th: Last day of school (dismissal 10:20 primary, 10:30 intermediate)
Tuesday, June 29th: Third term report cards online
Wednesday, June 30th: Administrative Day (students not in session)