Dear DG Families,
Daylight Saving Time
Just a reminder to all our families that we spring forward this weekend.  Please adjust your clocks to reflect this.
BC Green Games – Voting is still open until March 15th!
The BC Green Games is a celebration of positive environmental action taken by K-12 students in schools throughout British Columbia. Students create environmental projects, document them in photos or video, and share their stories online.  You can even vote for the projects you like!   This year, our school has 2 submission to the BC Green Games.  Please read about Ms. Chan's class and their battery recycling initiative here
https://www.bcgreengames.ca/project/battery-recycling-project3445
As well, here is the ECO Team's project submission.
https://www.bcgreengames.ca/project/battery-recycling3473
We hope you will take a moment to read about the great work our students are doing and to show your support by casting your votes (hint, you can even vote for both projects!) Thank you to all of our students for doing their part to help our Earth.  As well, thank you to Ms. Chan, Mme Santos, and M Lawler for being the teacher sponsors.
In March, our ECO Teams are continuing their great work – focusing on the importance of water conservation.
March Focus – Growth Mindset
This month, our focus in on growth mindset.  Here's another quick video about ways you can help foster a growth mindset at home!
Here's another great video, of Dr Carol Dweck who has focused her research on growth mindset
Second Term Report Cards
Just a reminder that second term report cards will be available online on Wednesday, March 11th.  An email to families will let you know when our upload is complete for you to view them online.
Please take a look at the pictures of what is in our lost and found and come by to claim your child's items before Friday.
Unclaimed items will be bagged up and taken for donation at the end of the day on Friday.

We have had many questions regarding whether or not we will be participating in the ElectroRecycle campaign this year.  We will!!  Please hang on to your small appliances and bring them to our school to get recycled.  Last school year, our school won the ElectroRecycle district challenge bringing in the most items (weight) per student in the district; earning all our students a school wide pizza party.  Electrorecycle will happen April 6 – 17.
Track and Field – Change in location
If you have had children participate in Track and Field before, you will know that the Regional Track Meet is held at North Delta High School (NDSS).    We have recently been informed that the track at NDSS will be undergoing extensive upgrades beginning next month.  This means that our Regional Track Meet cannot be held at NDSS this year.
In order to ensure that this year's track meet can still go ahead, our District has booked the track facilities at Bear Creek Park in Surrey.  Due to this, we will require parents to transport their children to and from the Track Meet.  If you feel that your child would like to participate in the track meet this year, we are requesting that you plan to take the day off to get your child to and from the meet; and watch them participate in their track and field events.  The date will be Tuesday, May 5th.
Track and Field T-Shirt Orders
Students have voted and our School Colour has been officially chosen (Irish Green)! With this in mind we are offering students the opportunity to purchase a School Track T-shirt in our official "Devon Gardens Green"!
If you would like to order a Track T-shirt, please complete the order form and return it no
later than April 9th. Due to the tight timeline and needing the t-shirts delivered in time for the Track Meet, late orders cannot be accepted. Sample sizes will be available for students to try on at the office. (parents, you are welcome to order shirts, too!)
Order forms were sent home with students in grades 4-7 as part of the Track and Field Notice.
Additional t-shirt order forms can be found on our school website.
Cold and Flu Season
We are still in the cold and flu season.  Please take the time to help us by reminding your child(ren) to please wash their hands with soap and water before eating and after using the washroom.  As well, please help remind your child(ren) to cough into their elbow, to use and then dispose tissues to prevent the spread of germs.
If your child is ill and will be absent from school, please call our school to let us know the reason of your child's absence.  Thank you so much for your support.

Talent Showcase
DG's got talent!  As such, we are pleased to be having a talent show for our grades 4-7 students to audition and share their talent with the school.
Here is the criteria sheet and information in case you need to review it over spring break.
Talent Showcase 2020 initial info notice
Save the Date
We have added several dates to our calendars.
Class and School Panorama Picture date April 7th in the morning
Spring Band concert date Friday, May 22nd at 2:00 p.m.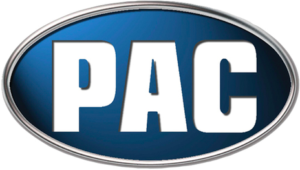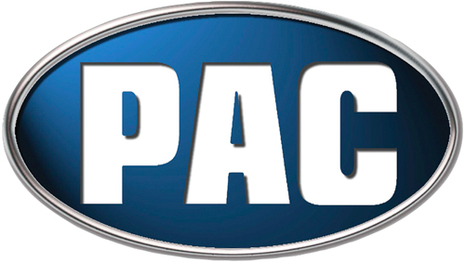 PAC Minutes
Here is the PAC minutes from February's meeting.
https://dg.deltasd.bc.ca/parent-community/fundraising/
We want to take this time to wish all of you a wonderful spring break.  Spring break will be from Monday, March 16 until Friday, March 27.  Schools will reopen on Monday, March 30th and we look forward to welcoming your child(ren) back to school at that time.
Monday, March 9 – Friday, March 13 – la Semaine de la Francophonie
Monday, March 9 – Division 10 Field Trip
Tuesday, March 10 – Division 1 Field Trip
Tuesday, March 10 – Hoop Shoot at Seaqueam
Tuesday, March 10 – Homework club Grades 4-7 3:00 – 4:00 p.m. in the library
Wednesday, March 11 – All French Immersion classes to Greg LeRock Concert
Wednesday, March 11 – Second Term report cards available online
Thursday, March 12 – Science High Touch High Tech In class Sessions
Friday, March 13 – Green Day for St. Patrick's Day
Friday, March 13 – Hot lunch day – Fresh Slice Pizza
Monday, March 16 – Friday, March 27 – Spring Break
Monday, March 30 – Schools reopen
Monday, March 30 – Inspire Presentations for Grade 6/7 Classes
Friday, April 3 – Popcorn Day