Dear DG Families,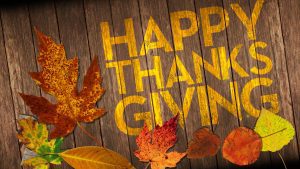 Happy Thanksgiving Weekend
We are so very thankful for everyone in our school community.
Our schools have been back in session for four weeks now and our students have adapted extremely well to the new health and safety protocols, including handwashing, staying in their cohorts and playing in designated zones on the playground. As you know, school drop-off and pick-up are very busy at the school and as a result, it's one of the most challenging times to maintain a distance from others.  So, we do need your help with this.  Please continue to model the behaviour of keeping 2 metres apart from others (and wearing a mask when this isn't possible), and also leaving the school grounds promptly after dismissal. Many thanks for your ongoing assistance with this.
October 24, 2020 Elections Day
Our school will be used as a polling station on Saturday, October 24th.  Extra cleaning will take place after the polling day to ensure that our school has been properly sanitized prior to Monday morning.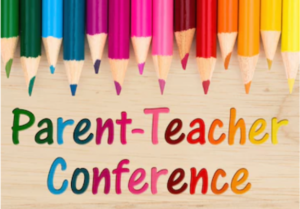 Parent Teacher Conference
Parent Teacher conferences will take place Thursday, October 15th and Friday, October 16th.
Primary students will be dismissed at 1:55 p.m. and intermediate students will be dismissed at 2:05 p.m. on both days.
The online booking for parent teacher conferences is now closed.     If you missed signing up on Parent Connect, you can email your child's teacher directly to see if there are any appointment times available.
Teachers will be sending Zoom invites to parents so that they can join the parent teacher meetings.   To help prevent the Zoom invite from getting buried too far down in your email in-boxes, the invite for the Thursday appointments will be sent out on Tuesday, October 13th.   The invite for the Friday appointments will be sent out on Wednesday, October 14th. 
Please note that you will need to use the passcode provided by the teacher to join your meeting.
For many of us, Zoom is a relatively new tool (and sometimes technology can be tricky).  Teachers will still need to be mindful of the time so that appointments don't run over time.
In preparation for your conferences, please look through this Parent Teacher Zoom Conference  – Parent Guide:
October 15th is "Th
e Great ShakeOut"
Next Thursday morning, at 10:10 a.m., our school will join millions of people worldwide in "The Great ShakeOut".   The purpose of this drill to practice how to "Drop, Cover and Hold On", in case of earthquake.  In addition to participating in the Great ShakeOut, every fall we also review our school's emergency plan and supplies.  Please keep an eye out for a letter, with more information, coming home on Thursday.
This is also a good time to review your family's Emergency Preparedness Plan.  Part of your family's emergency plan includes ensuring that you have updated your emergency contact and emergency release information on parent connect.   Here you will find instructions on how to update your emergency contacts and emergency release information.
Just a reminder, there are some differences between the two ….
Emergency Contact vs Emergency Release – what's the difference?
It is important to know that "EMERGENCY RELEASE " and  "EMERGENCY CONTACT" are not the same thing.  This information is inputted separately in Parent Connect.
Emergency Contact – who we contact if we cannot reach you
Emergency Release – In the event of an earthquake, fire or other serious occurrence resulting in an emergency school closure during the school day, it is important that you have designated at least one "emergency release" adult for your child(ren), in the event that you are unable to collect your child(ren) from school.
The people you designate as "Emergency Release" are : 
over 19 years of age (we cannot release your child to a minor, including an older sibling who is under 19 years old)
not necessarily the same people as those you have listed under "emergency contacts" (but they could be)
ideally within walking distance, as roads may be closed in an emergency situation
trusted adults who will assume responsibility for the guardianship/care of your child until you are able to get there (in an emergency, such as an earthquake, this could be up to 72 hours)
The people you designate as "Emergency Release" are the only people (besides you, the parents) to whom we can release your child in the event of an emergency school closure.
***It is important that all parents understand that in emergency situations (or during an emergency drill),  students will only be dismissed from school to their parents or designated "emergency release" adult.   In order to maintain the safety of your children, there can be no exceptions. This means that, if grandparents or daycare providers routinely pick up students, they must be named as "EMERGENCY RELEASE" CONTACTS on Parent Connect.
Very Important – If you have multiple children in our school/the district, this information must be added/updated separately for each child.  Changing the information for one child will not automatically change it for your other children.
Having designated Emergency Release adults in place is just part of your family's Emergency Preparedness Plan.  Here are a couple of links that may be helpful in completing other aspects of your family's emergency plan:
https://www2.gov.bc.ca/gov/content/safety/emergency-preparedness-response-recovery/preparedbc
https://www2.gov.bc.ca/gov/content/safety/emergency-preparedness-response-recovery/preparedbc/build-an-emergency-kit-and-grab-and-go-bag
There are also lots of other helpful resources on-line.
School Assemblies
Due to current restrictions, we do know that our students will not be able to meet in the gym for assemblies.  However, we would like to explore sharing recordings of our students singing for a virtual assembly (e.g. Remembrance Day Assembly or Christmas Concert).
In order to have students participate in virtual performances shared with parents, we do need to ensure students have permission (on parent connect) for both photos and outside media.   Through Parent Connect, parents have the option to click YES or NO for the sharing of pictures and outside media.  Please ensure that you have gone on to parent connect to select your answer.  A no response must be considered as a NO.   Students who have NO permission (or a no response) will still be able to participate in virtual performances, but their faces will not be shared through recordings or photos.
Please let us know if you have any questions about this.
Halloween 2020
We know that for many of our students, Halloween goes hand in hand with treats and candies.  A reminder that this year, we will not be able to have students bring in treats to share with their classmates.
Virtual Halloween Event
As well, we will not be able to have our traditional Halloween parade.  However, we will be planning a virtual event!  Please stay tuned to find out what your children will be doing at school the week leading up to Halloween!
Food on our school grounds
Several times since the start of the school year, our Morning Openers have found piles of food dumped near the entrances to our school grounds.  As you may recall, this also happened last school year.  At first we wondered if it might be the result of a racoon raiding someone's garbage can or compost bin.  After more careful monitoring, though, the appearance of the food piles don't coincide with garbage day, nor do they seem like the contents of a compost or "green bin".     The food piles more closely resemble someone's leftover dinner and often contain bread (sometimes a whole loaf), cereal, rice, noodles, etc…. And, the piles are much neater than a racoon would do!  Please help us spread the word that we do have garbage cans on our school property and to not litter food on our school grounds.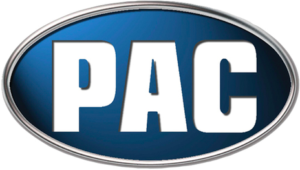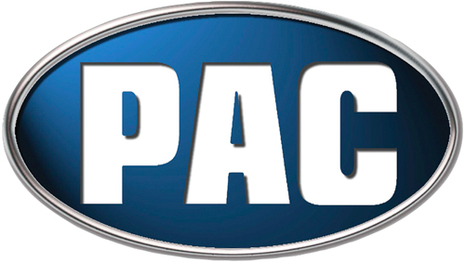 IMPORTANT: Virtual Town Hall with Superintendent Doug Sheppard (Sponsored by Delta DPAC)
Delta District Parent Advisory Council (DPAC) would like to invite all parents and guardians in the Delta SD37 school community to an upcoming virtual Town Hall with Superintendent Doug Sheppard. This events will be an opportunity to learn more about this year's back to school plan, ask questions, and share your feedback and concerns.
Wednesday, October 14 at 7pm
Due to COVID-19 restrictions, this event will be held online with a moderated Q&A session. Pre-registration is required.
To register and submit questions in advance
, please visit: 
https://forms.gle/tUWRU8G3P3TguRAs9
1. Heart-Mind Workshop for Parents and Caregivers (October 14)
This interactive, virtual workshop focuses on how to promote HEART-MIND well being in children and youth. Heart-Mind well-being refers to the balance between educating the mind and educating the heart. While there is a great focus in our society on academic achievement, a growing body of research shows the positive impacts of developing our hearts – the way we relate to one another – and that social/emotional development helps to improve academic success. In our Heart-Mind Workshops we share current research, scientific knowledge, best practices and practical strategies related to the promotion of social and emotional development in children.The workshop helps adults explore ways to help children feel secure and calm in their lives, approach situations with curiosity and confidence, solve problems peacefully, get along with others and to be compassionate and kind.
———————————————————————
2. Parenting Through the Child's Eyes (October 1 – November 19)
Learn more about connection-based parenting and the science of child development. Based on the work of Dr. Vanessa Lapointe, author of "Discipline Without Damage", this is an 8 week workshop for parents and caregivers with children aged 0-5.
For more details and registration information, please see the attached flyer. Note: The first session was held on October 1st but there may still be spaces available.
3.  Parent Information session regarding IEPs (Individualized Educational Plans)
Monday, October 12th:  Thanksgiving Day (School is closed)
Thursday, October 15th:  Great Shakeout Earthquake Drill 10:10 a.m.
Thursday, October 15th: Early dismissal for Parent Teacher Conferences via Zoom (primary dismiss at 1:55 p.m.; intermediate classes dismiss at 2:05 p.m.)
Friday, October 16th:  Early dismissal for Parent Teacher Conferences via Zoom (primary dismiss at 1:55 p.m.; intermediate classes dismiss at 2:05 p.m.)
Friday, October 23rd:  Professional Development Day (school is closed)
Saturday, October 24th:  BC Elections day