Dear DG Families,
This has been another busy week at our school.  Please see info and reminders below
Last Week of School
A reminder that, for students in the Delta School District, this is the last week for online and in-person instruction.  Next week, we will be holding our Grade 7 Leaving Ceremony and celebrations, as well as to providing students who have not been attending school the opportunity to come (in small groups) and say goodbye to their teachers
For families whose children are currently attending school, this means your child's scheduled day(s) the week of June 15th will be their last day. This will be the day they will say goodbye to their teacher and take home any personal items.  Please find more details in the letter sent out, June 11th:
Jump Rope For Heart Prizes
Thank you to all the students who participated in collecting pledges for Jump Rope For Heart this school year.
Students who fundraised for the Heart and Stroke Foundation will be receiving their prizes from this school year in September 2020.  These Jump Rope for Heart prizes normally would have been distibuted sometime in March, however due to Covid 19 there has been a delay.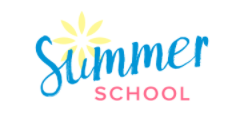 Virtual Summer School
The Delta School,District is offering REMOTE Summer Learning opportunities to kids currently in Grades K-6.   The program is called Grades 1 – 7 Enrichment ONLINE Program and is open to Delta students ONLY. More information can be found on the School District website.   Here is the link: https://www.deltasd.bc.ca/programs/continuing-education/summer-school-registration/