Dear DG Families,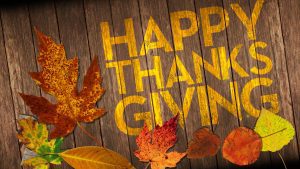 Happy Thanksgiving Weekend
We hope this weekend finds all you spending time with family and loved ones.  Happy Thanksgiving!
Homework Club
Tuesdays at 3:00 – 4:00 p.m. our homework club will be happening at the library for our grades 4 -7 students.  Please remember to write a note in your child's planner so we know that they have your permission to be at homework club.  As well, please let us know how your child will be going home after homework club.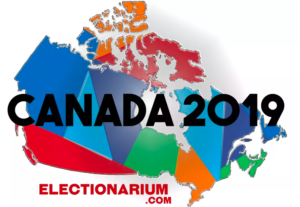 October 21, 2019 Elections Day
Our school will be used as a polling station on Monday, October 21, 2019.  Please consider walking to school that day as we do expect heavier traffic around our school.  As well, we will be chaining access to the staff parking lot as soon as the first bell rings until dismissal time.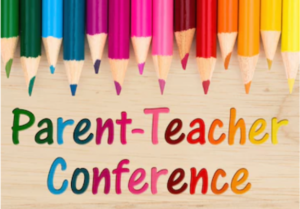 Parent Teacher Conference
Parent teacher conferences will take place on Wednesday, October 16th and Thursday, October 17th.  This will be an opportunity for parents/guardians to have a one to one chat with your child's teacher.  To accommodate parent teacher conferences, students will be dismissed at noon on Wednesday, October 16th and at 2:00 p.m. on Thursday, October 17th.  Parent teacher conferences are booked through parent connect.  https://cimsweb.deltasd.bc.ca/schoolconnect/parentsignone.aspx
If you have any trouble signing up, please contact Mrs Verma in the school office.
Grade 6/7 Volleyball Season
Volleyball season has started for our grade 6/7 students.  Thank you to Ms. Leveque, M Lawler, and Mrs. Willcox for volunteering their time to coach our teams.
For our grade 6/7 parents, here is the volleyball schedule so you know where and when your child will be playing volleyball.  Volleyball games finish about 4:15 – 4:30 p.m.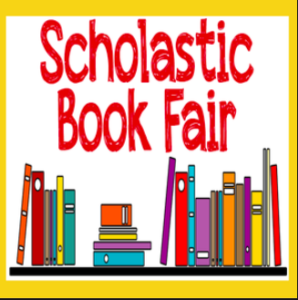 Scholastic Book Fair
The Scholastic book fair is coming to Devon Gardens!  The Scholastic Book Fair is one of the primary ways that the library raises funds to purchase new books for our students.
The Book fair dates and times are as follows:
Wednesday October 16 12:00pm – 2:00pm
Thursday  October 17   2:00pm – 5:00pm
Friday October 18  3:00 – 4:00pm
Mrs. Goldman would appreciate any parents wanting to help with the book fair.  Please email her a jgoldman@deltasd.bc.ca if you are able to help her out during those dates and times.
October 17th is "The Great ShakeOut"
Next Thursday morning, at 10:17 a.m., our school will join millions of people worldwide in "The Great ShakeOut".   The purpose of this drill to practice how to "Drop, Cover and Hold On", in case of earthquake.  In addition to participating in the Great ShakeOut, every fall we also review our school's emergency plan and supplies.  Please keep an eye out for a letter, with more information, coming home on Thursday.
This is also a good time to review your family's Emergency Preparedness Plan.  Part of your family's emergency plan includes ensuring that you have updated your emergency contact and emergency release information on parent connect.   Here you will find instructions on how to update your emergency contacts and emergency release information.
Just a reminder, there are some differences between the two ….
Emergency Contact vs Emergency Release – what's the difference?
It is important to know that "EMERGENCY RELEASE " and  "EMERGENCY CONTACT" are not the same thing.  This information is inputted separately in Parent Connect.
Emergency Contact – who we contact if we cannot reach you
Emergency Release – In the event of an earthquake, fire or other serious occurrence resulting in an emergency school closure during the school day, it is important that you have designated at least one "emergency release" adult for your child(ren), in the event that you are unable to collect your child(ren) from school.
The people you designate as "Emergency Release" are : 
over 19 years of age (we cannot release your child to a minor, including an older sibling who is under 19 years old)
not necessarily the same people as those you have listed under "emergency contacts" (but they could be)
ideally within walking distance, as roads may be closed in an emergency situation
trusted adults who will assume responsibility for the guardianship/care of your child until you are able to get there (in an emergency, such as an earthquake, this could be up to 72 hours)
The people you designate as "Emergency Release" are the only people (besides you, the parents) to whom we can release your child in the event of an emergency school closure.
***It is important that all parents understand that in emergency situations (or during an emergency drill),  students will only be dismissed from school to their parents or designated "emergency release" adult.   In order to maintain the safety of your children, there can be no exceptions. This means that, if grandparents or daycare providers routinely pick up students, they must be named as "EMERGENCY RELEASE" CONTACTS on Parent Connect.
Very Important – If you have multiple children in our school/the district, this information must be added/updated separately for each child.  Changing the information for one child will not automatically change it for your other children.
Having designated Emergency Release adults in place is just part of your family's Emergency Preparedness Plan.  Here are a couple of links that may be helpful in completing other aspects of your family's emergency plan:
https://www2.gov.bc.ca/gov/content/safety/emergency-preparedness-response-recovery/preparedbc
https://www2.gov.bc.ca/gov/content/safety/emergency-preparedness-response-recovery/preparedbc/build-an-emergency-kit-and-grab-and-go-bag
There are also lots of other helpful resources on-line.
Lost and Found
Our lost and found bin is overflowing!  Lost and found clothing items will be laid out in the hallway close to the library during our parent teacher conference times.  Please come and take a look.  Items not claimed by the end of the week will be donated to a local thrift store.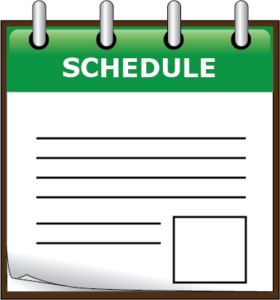 Schedules and Forms
We know how busy everyone is and how difficult it can be to find forms sent from school.  Please see the links provided so you know where to find forms.
Schedules (volleyball/crossing guard) can be found here.  NEW crossing guard schedules to the end of November has been added.
https://dg.deltasd.bc.ca/programs/clubs/
Field trip forms and other notices that require your signature/consent can be found here:
https://dg.deltasd.bc.ca/notices/
October Provincial Pro- D Day
Please find attached information for play day at the North Delta Secondary School that parents can sign their students up for during our October Provincial Pro-D Day.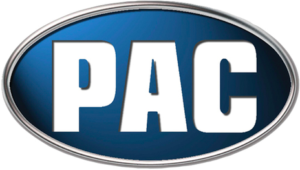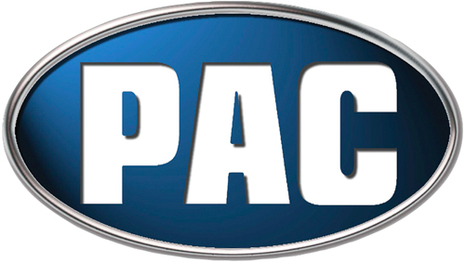 Hot lunch ordering for this term will close on October 16th.
Here is the link to order hot lunch:
https://devonpac.hotlunches.net/admin/
Monday, Oct 14 – Thanksgiving (School is not in session)
Tuesday, Oct 15 – Grade 7 Volleyball game DG at Gray
Tuesday, Oct 15 – Grade 6 Volleyball game Gray at DG
Oct 16 – 18 (Wed – Fri) – Scholastic Book Fair
Wednesday, Oct 16 – Early Dismissal for Parent Teacher Conferences (students are dismissed at 12:00 p.m.)
Thursday, Oct 17 – Early Dismissal for Parent Teacher Conferences (students are dismissed at 2:00 p.m.)
Friday, Oct 18 – Hot Lunch Day
Monday, Oct 21 – Election day (school as a polling station)
Tuesday, Oct 22 – Grade 7 Volleyball game DG at Annieville
Tuesday, Oct 22 – Grade 6 Volleyball game Annieveille at DG
Thursday, Oct 24 – Grade 7 Volleyball game DG at Gibson
Thursday, Oct 24 – Grade 6 Volleyball game Gibson at DG
Friday, Oct 25 – Non Instructional day (school is closed)
A reminder to please check the calendar on a regular basis